Automatic Feed to Provide 84-in. Blanking Line
March 4, 2022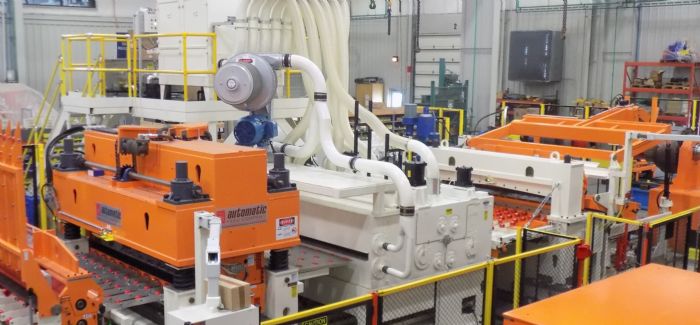 Automatic Feed Company (AFCO), Napoleon, OH, has received an order for an 84-in. high-speed blanking line from an automotive Tier One supplier/service center in Tennessee, featuring an eXtra Large Capacity (XLC) HSS leveler and a hybrid stacking system. The line and stacker, slated for installation during Q2 2022, will process aluminum and steel sheet, including advanced high-strength steel from 0.5 to 3.5 mm thick with maximum blank size of 84 by 168 in. and maximum stacking weight of 30,000 lb. Maximum line speed: 300 ft./min.
The line Includes fully automated coil load, coil thread and coil feed, and stacking control system. AFCO's coil-processing equipment features a high-pressure hot-water washer, XLC-HSS leveler, press-synchronized feeder, narrow-lane runout conveyor, multi-guide two-station hybrid stacker (including lifts and stacking carts), and an automatic inspection/reject station. This system is controlled using AFCO's AIM (Automation Integration Manager) operator interface.
In addition to the equipment, AFCO will provide project management, installation supervision and customer plant startup.
See also: Automatic Feed Company
Technologies: Coil and Sheet Handling, Pressroom Automation