Automatic Feed's Upgraded Drives and Controls Produce Energy Savings
May 13, 2020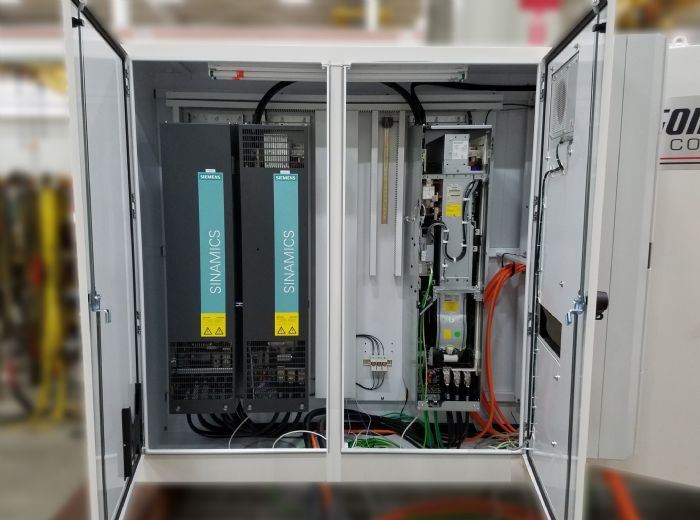 Automatic Feed Company (AFCO), Napoleon, OH, has upgraded the drives and controls used on its coil-processing equipment, reportedly resulting in increased production output and reduced energy usage and costs. According to company officials, one customer's recent switch from DC to AC drives on its cut-to-length line and stacking equipment resulted in a 76-percent reduction in power consumption.
DC drives consistently use power inefficiently, even when a press feed line is idle and not in production. Through its data collection capabilities, AFCO can demonstrate the potential for energy savings, and the efficiency of its current power supply, prior to investing in an upgrade. This allows it to demonstrate power fluctuations, spikes and dips, all of which can affect equipment performance.
Along with direct cost savings from reduced power consumption of the upgraded equipment, metal formers also can gain power efficiencies and lower demand for total incoming power. This newly available power capacity enables metal formers to increase production without having to invest in additional equipment.
See also: Automatic Feed Company
Technologies: Coil and Sheet Handling