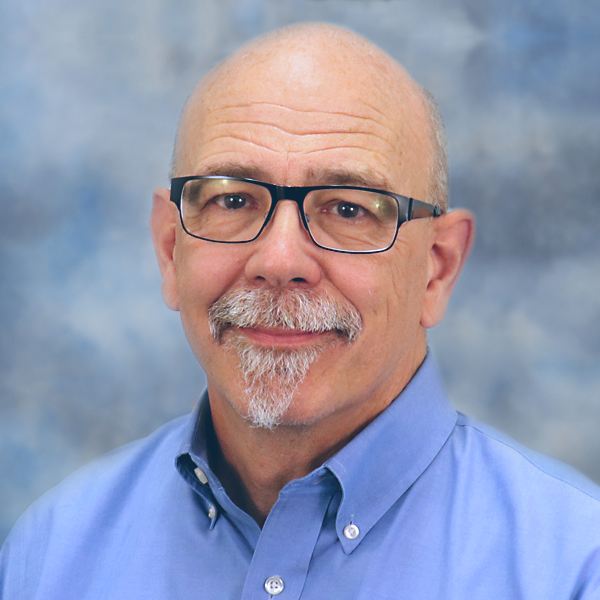 Peter Ulintz
Guidelines for Punching and Cutting
October 1, 2013
While punching and cutting are the most common operations performed by stamping dies, stampers do not als pay close enough attention to the sequence of operations required to maintain product quality and process stability. It generally is more cost effective to punch holes in a flat blank to avoid use of expensive cams and increased die complexity. However, when product design includes a hole in a vertical flange with critical location tolerances, the process engineer may elect to punch the hole after forming operations have been completed. It may be less expensive to punch the hole in the flat, but maintaining accurate position in the final stamping might prove difficult or impossible with such an approach.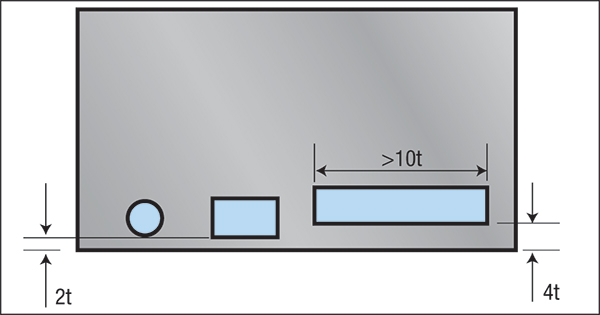 Fig. 1
Stampers should punch holes and openings in deep-drawn parts after forming. Extensive material flow in deep-drawing operations make it very difficult to develop final hole sizes and their locations. Holes located in regions of high compression or tension will distort easily.
Additionally, stampers should punch holes located close to the edge of a blank prior to blanking. Keep a minimum distance of the punched hole to the edge of the blank edge at no less than two times material thickness. When punching slots, slot length greater than 10 times material thickness requires a minimum distance to the blank edge of no less than four times material thickness (Fig. 1).
When hole-to-flange distance is specified less than 2.5 times material thickness plus the bending radius (2.5t +R), plan to punch the hole after forming to avoid distortion.
Keep slot-to-form spacing for long slots at least four times material thickness plus the bending radius (4t + R) to prevent the slot edge from distorting (Fig. 2). If additional holes also are required, punch the holes first, form the flange, and then punch the slot.
When large and small holes are located close to each other, punch the larger hole first. This prevents distortion of the smaller hole caused by the cutting action of the larger punch.