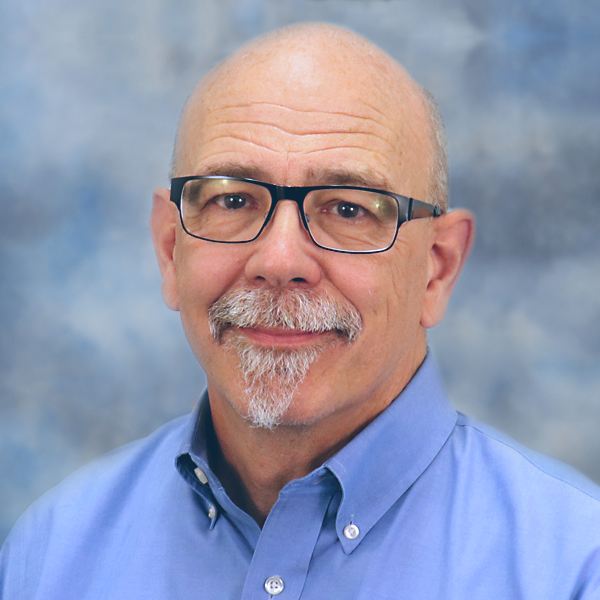 Peter Ulintz
Cutting and Punching Advanced High-Strength Steels
April 1, 2014
The beneficial properties of advanced high-strength steels (AHSS)—their high yield and tensile strength and good ductility—also can degrade tooling life and promote premature failure.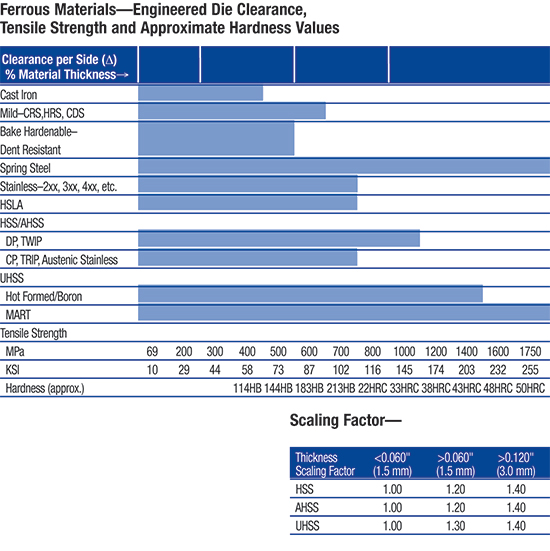 Table 1—Courtesy of Dayton Progress
Due to the higher stresses required to penetrate AHSS materials, additional cutting clearances are required between the punch and die when compared to cutting mild and HSLA steels. Also, as material thickness increases so must cutting clearance (Table 1).
Exceptions to these recommendations include punched holes and trim profiles subsequently subjected to edge stretching (addressed here last month, Flanging and Forming AHSS Materials). In these cases, cut edges subjected to stretching may require as much as 21-percent cutting clearance per side.
Failure Mechanisms
Tool-failure mechanisms common to AHSS include chipping, cracking and wear during punching, shearing and trimming, and galling and wear during forming operations.
Tight cutting clearances can lead to chipping and galling—a physical or chemical adhesion of the workpiece material to the tool surface. Chipping, the most common failure mechanism when cutting and punching AHSS materials, occurs when high process stresses cause low-cycle fatigue of the tooling material. This condition indicates that the material lacks toughness.
When cutting clearances are too large, punch cracking can spontaneously result when the process stresses exceed the tensile strength of the tooling material. Punch cracking is a concern with martensitic grades because of the work material's higher strength.
Plastic deformation of the tools also can occur if process stresses exceed the compressive strength of the tool steel. Resistance to plastic deformation depends primarily on tool-steel hardness, not grade.