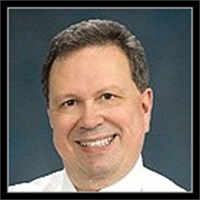 Douglas Ehlke
What's on OSHA's Enforcement Plate?
May 1, 2009
A lot is new at OSHA. At the top of its organization, the U.S. Department of Labor has a new secretary of labor (Hilda Solis, D-California) and is in the process of selecting a new assistant secretary for OSHA. Hot OSHA enforcement buttons focus on five areas: hexavalent chromium (welding fumes), pay for personal protective equipment (PPE), lockout/tagout, combustible dust and cranes.
Hexavalent-chromium overexposure occurs when welding stainless and high-chrome steels. Stainless steel can contain 10.5 to 27 percent chromium. There also may be a potential for overexposure when welding carbon steel in an enclosed space, as 10 percent of carbon steel reportedly contains chromium in more than trace amounts. OSHA recommends switching from shielded-metal arc welding with a reported high likelihood of overexposure to gas-metal-arc or tungsten-gas-arc welding where possible.
OSHA's PPE Payment Regulation, published in November 2007, requires employers to pay for most PPE required to be worn at workplaces. However, it does not require payment for uniform items worn to keep clean, or items that are not considered PPE. There also are exceptions for safety-toe wear, prescription safety eyewear, everyday clothing and weather-related gear.
Lockout/tagout citations and appeals remain a major OSHA enforcement emphasis. Lockout/tagout citations comprised the seventh-most OSHA "willfull" citations issued and the fourth-most "serious" citations issued in FY 2008. Inspectors have a new How to Inspect Employers for LO/TO instruction manual (OSHA Instruction #CPL 02-00-147 effective February 11, 2008), which all employers with servicing or maintenance activities should have a copy of—and are applying it. If you need a copy, contact Ehlke Law Offices.
Combustible dust is being considered by OSHA for investigation in at least 11 industries, one of which is metal processing. Although we have not seen citations yet in metalforming, it is an area OSHA is likely to develop.