One-Stroke Bending to 45 Deg.
October 1, 2014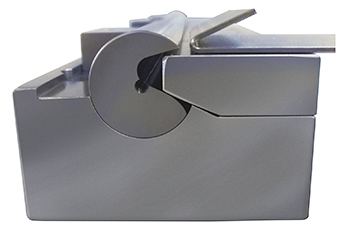 Ready Technology, Inc.
Booth B1111
Ready Technology introduces the CB23 bending system for flat-panel bending without the need for aerial cams or a floating form station on nitrogen. Stampers can create bends to an included angle of 45 deg. in one press stroke and 15 to 20 deg. in two press strokes. www.readytechnology.com

See also: Ready Technology, Inc.
Technologies: Bending