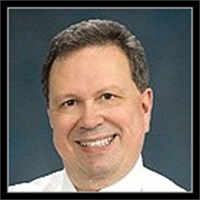 Douglas Ehlke
Law Limiting Employee Workplace Intentional Tort Claims Against Employers Upheld
July 1, 2010
In the early 1980s, the Ohio State Supreme Court broadened the worker compensation statute exemption for civil intentional tort lawsuits by employees for workplace injuries from "specific intent to injure" (the employee) to simply an employer belief that injury of employees was "substantially certain to occur." Under that relaxed threshold, numerous injured employees filed for worker's compensation claim benefits and then filed a claim for civil court damages as well. Multiple employer-group efforts led to several tort-reform legislative relief statutes—all of which were declared unconstitutional by Ohio's Supreme Court, principally because they were overly restrictive (such as requiring high levels of proof by employees such as "clear and convincing evidence.")
But the Ohio legislature kept trying, and passed this reform statute to limit, but not abolish such employee tort claims in 2005—Ohio statute, R.C. 2745.01, effective April 7, 2005, providing in its entirety:
"A) An action brought against an employer by an employee, or by the dependent survivors of a deceased employee, for damages resulting from an intentional tort committed by the employer during the course of employment, the employer shall not be liable unless the plaintiff proves that the employer committed the tortuous act with the intent to injure another or with the belief that the injury was substantially certain to occur.
"B) As used in this section, 'substantially certain' means that an employer acts with deliberate intent to cause an employee to suffer an injury, a disease, a condition or death.