New Profiles for Punching and Bending Tools
October 1, 2019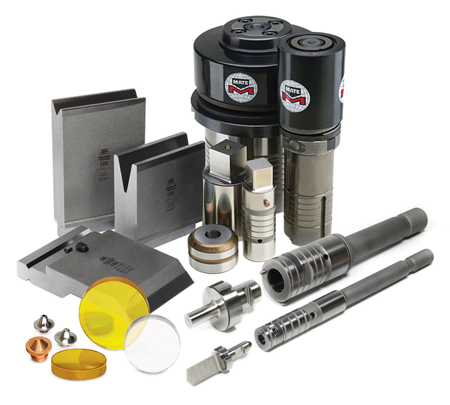 Mate Precision Tooling
Booth A3168
Mate shows its expanded Wila Trumpf Style press brake tooling offering with more than 30 new punch and die profiles. These include new punches with acute, sash, gooseneck and blade profiles. New dies have a range of V-openings and angles at 30, 80 and 86 deg., with a height of 55 mm. Mate QCT tool-less punch-retention systems also have been expanded to include MXC QCT Metric, AMX QCT for Amada air-blow systems and MXC QCT for Wilson Series 90 systems. QCT system users simply flip the latch to remove and then snap the new insert into place without any additional tools.
See also: Mate Precision Tooling
Technologies: Bending, CNC Punching

Cutting
MC Machinery Launches Podcast Series—"Minds on Manufacturing...
Monday, December 28, 2020

Bending
Mayville Engineering Company Buys Defiance Metal Products
Friday, December 21, 2018
Bending
Made-To-Order Bending Tools, Part Supports
Saturday, December 1, 2018