Made-To-Order Bending Tools, Part Supports
December 1, 2018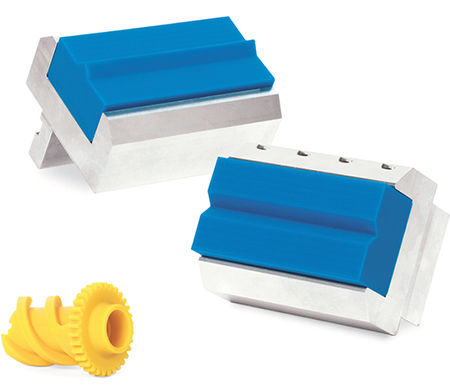 Wilson Tool International, a manufacturer of tooling systems for punch presses, press brakes, and punch and die components for the stamping and tableting industries, has announced the addition of a new division: Wilson Tool Additive. This new division and its additive-manufacturing (AM) capabilities will provide the ability to supply made-to-order bending tools and fabrication support parts in only hours, according to company officials.
Wilson Tool's Bend3DTM line of AM bending tools reportedly match the quality of traditional steel press-brake tools used to bend sheetmetal. They also work well as forming and air-bending tools as well as mark-free bending implements.
Its Solv3DTM line of AM support parts can replace end-use parts traditionally manufactured out of steel or plastic. They can replace items in a shop that often require creation of an expensive mold, replace jigs or fixtures, and be used as prototypes.

Technologies: Bending