With Protections in Place, Full Speed Ahead on formnext 2020
June 17, 2020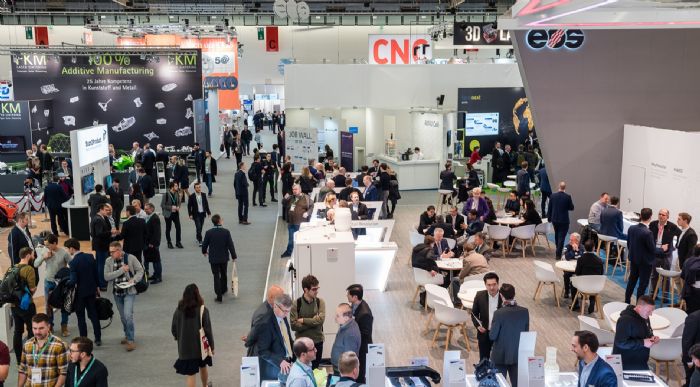 Formnext 2020 is set to take place as scheduled, November 10-13 in Frankfurt, Germany, featuring a revised format including a comprehensive health protection concept and a new digital component, according to show organizers.
The wide-ranging health-protection concept, developed in cooperation with Messe Frankfurt GmbH, centers around a range of measures focusing on hygiene (higher cleaning frequency for example), social distancing and a generous supply of fresh air, which includes a regular exchange of the hall air every hour. A thorough registration process for visitors also is planned as well as tickets that only are valid on specific days. Unnecessary contact will be avoided thanks to the fully electronic registration and payment system. A self-declaration concerning attendees' current state of health for example also will be mandatory.
The event also will feature new approaches in design of the exhibition space and booths. Aisles between the booths will be significantly wider, increasing from 3 to 6 meters and will be flanked by a 1-meter-wide communication strip on each side. CCTV and trained personnel in the hall will monitor whether the coronavirus and social-distancing requirements are being observed. The formnext event is offering exhibitors turnkey booth packages designed to comply with all of the social-distancing and health-protection requirements.
Also, formnext 2020 will feature a strong digital focus, to include online product presentations and the accessibility of contact persons. Digital matchmaking will offer a range of search and communication capabilities to establish contacts based on similar interests and to promote exchange. The format also includes live and on-demand transmission of individual supporting events.