Vero Licenses Siemens' D-Cubed 3D DCM for Modeling
January 1, 2013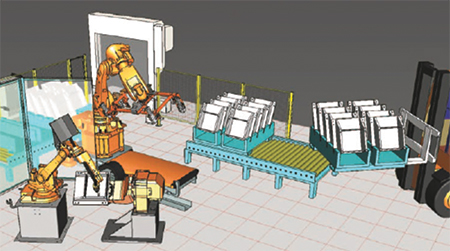 Vero Software has licensed Siemens' D-Cubed software for integration into its VISI product line. Vero Software selected the D-Cubed 3D Dimensional Constraint Manager (3D DCM) from Siemens PLM to provide users with a geometric constraint solving capability. it integrated 3D DCM into VISI Modeling as part of its recent VISI v20 release.
The D-Cubed component software enables VISI Modeling users to apply mating constraints (concentric, parallel, coincident, distance, etc.) to geometric bodies and simulate the real movement of a progressive-die's tool kinematics. This, in turn, enables users to check for collisions and validate a design proposal, particularly important for side-action slides and complex lifter mechanisms.
The D-Cubed family of software products constitute widely used technologies providing 3D part and assembly modeling, editing and interoperability, 2D/3D parametric sketching, motion simulation, collision detection, clearance measurement and visualization functionality.
Also, Siemens PLM Software has introduced its RobotExpert software, a robotic-simulation and programming solution for small and medium-sized manufacturers that helps minimize downtime and increase throughput for shop-floor robots. RobotExpert supports industry applications such as pick-and-place, arc welding and finishing, by enabling the design, simulation, optimization and offline programming of robotic cells.
Siemens: www.siemens.com/plm
See also: Siemens Industry, Inc.
Technologies: Additive Manufacturing