Titomic to Produce Demonstrator Parts, Conduct Research for Airbus
May 6, 2020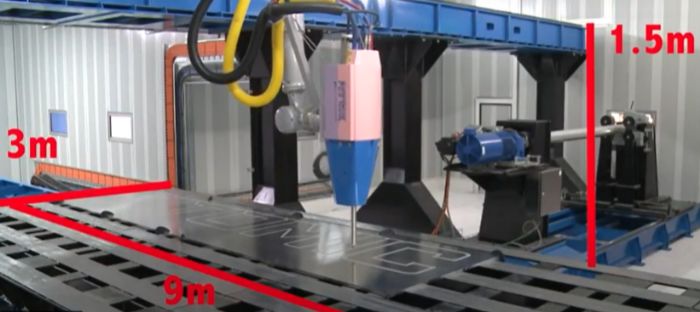 Titomic Ltd., an Australian industrial-scale metal additive manufacturing (AM) company, announced that it has contracted with Airbus to supply Titomic Kinetic Fusion (TKF) AM near-net demonstrator parts for performance testing in an Airbus mock qualification. Titomic will support, advise and perform work toward the creation of parts and research data for the advancement of multi-material parts via TKF AM.
"TKF technology is perfectly suited to produce near-net shape metal parts for the aerospace industry using our patented process of fusing dissimilar metals that cannot be produced with either traditional fabrication methods, or metal melt-based 3D printers," explains Jeff Lang, Titomic managing director.
TKF uses the supersonic particle deposition of metal powders to create industrial-scale parts and complex surface coatings. Co-developed with the Commonwealth Scientific and Industrial Research Organisation, Australia's national science research agency, Titomic has the exclusive rights to commercialize the process for application of cold-gas dynamic spraying of titanium or titanium-alloy particles onto a scaffold to produce a load-bearing structure.
See also: Titomic Ltd.
Technologies: Additive Manufacturing