Sintavia Boosts Aviation AM Capabilities With AS 9100 Approval
February 16, 2021
Sintavia LLC has announced that it has achieved AS 9100 approval for product design and development, allowing the company to offer its flight and launch customers certified design solutions for components such as heat exchangers, combustors and chassis. Sintavia, headquartered in Hollywood, FL, designs and produces, via additive manufacturing (AM), thermal and airfoil components for aerospace and defense customers.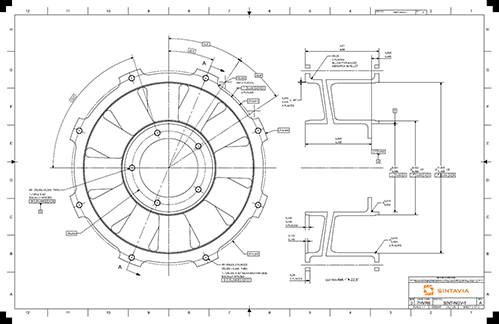 "Over the past 9 yr., Sintavia has reached a number of milestones as we have developed the market for critical AM components for the aerospace, defense and space industries," says Alex Bencomo, Sintavia vice president of operations. "AS 9100 accreditation for design and development continues this trend. Customers now can be assured that not only does Sintavia possess the capability to design and develop their critical components, but also that it maintains the processes needed to conform these parts to rigorous quality standards."
In addition to AS 9100 certification for the design and manufacture of aviation components, Sintavia is certified to ISO 17025 and ISO 14001 standards, and holds Nadcap accreditations in AM, heat treatment and mechanical testing. The company boasts 26 AM machines alongside precision post processing equipment, a full complement of mechanical testing equipment, and a full metallurgical and powder laboratory.
See also: Sintavia LLC
Technologies: Additive Manufacturing