Part Maker Sees Big Gains in Printing Metal Fixtures, Tools and Prototypes
May 19, 2020
A provider of metal parts, Alpha Precision Group (AP) was formed in 2016 through the merger of several companies with a half-century-plus of experience in powder metallurgy. Based in St. Marys, PA, APG manufactures, via pressing and sintering, and metal injection molding (MIM), components for automotive, aerospace, defense and consumer markets.
Speed is key to APG winning and keeping jobs. 3D metal printing provides a big help here: APG engineers can significantly speed the design and manufacture of jigs, fixtures and tooling―printing parts in only days and deploying them on the manufacturing floor in less than a week. In addition, metal 3D printing, courtesy of the Studio System from Desktop Metal, offers the company far more design freedom than conventional manufacturing, according to APG officials.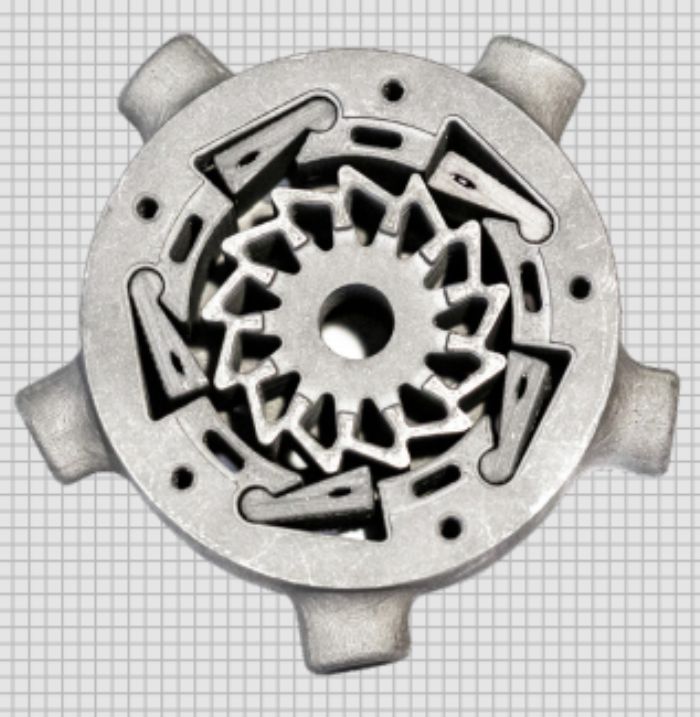 This enables significant lightweighting of parts, in some cases by as much as 30 percent, resulting in less wear-and-tear on machinery and less downtime on the manufacturing floor. In addition, the technology has opened the door to designing improved workflows, particularly related to machining, which, otherwise, may be too time- and labor-intensive to pursue. A main target for those improvements: post-processing of parts in CNC machines.
And, to help earn new business, APG employs the Studio System to create prototype parts quickly for testing and design iteration. In addition, 3D printing helps APG support existing customers through production of small numbers of replacement or aftermarket parts.