Lincoln Electric Acquisition to Advance New Metal AM Business
April 22, 2019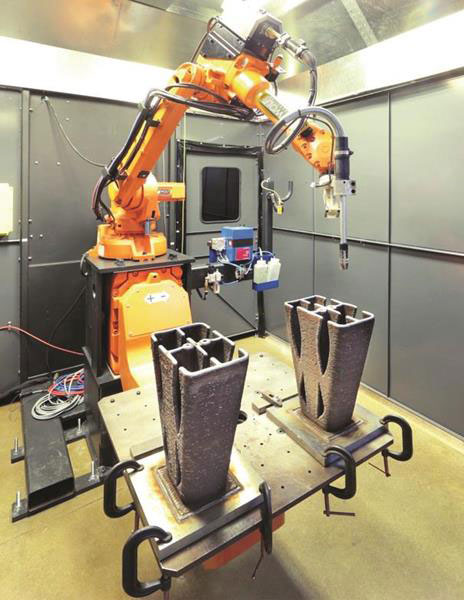 Lincoln Electric, a Cleveland, OH-based provider of welding products and systems, has acquired Baker Industries, a Detroit, MI-based provider of tooling, parts and fixtures for the automotive and aerospace markets. Baker has extensive in-house design and manufacturing capabilities, including machining, fabricating, assembly and additive manufacturing.
The acquisition complements Lincoln Electric's automation portfolio and its new metal additive manufacturing (AM) service business. Set to launch in mid-2019, the AM operation will make large-scale printed metal parts, prototypes and tooling for industrial and aerospace customers.
"We are pleased to welcome Baker Industries to Lincoln Electric and to our automation portfolio's new additive manufacturing platform," says Christopher L. Mapes, chairman, president and chief executive officer. "Additive manufacturing is a key strategic growth area in automation, and Baker's expertise and capabilities will assist in scaling our additive manufacturing services and expand our presence in attractive aerospace and automotive end markets.
See also: Lincoln Electric Co.
Technologies: Additive Manufacturing, Welding and Joining