How Do You Know If AM Is Right for Your Application?
May 5, 2021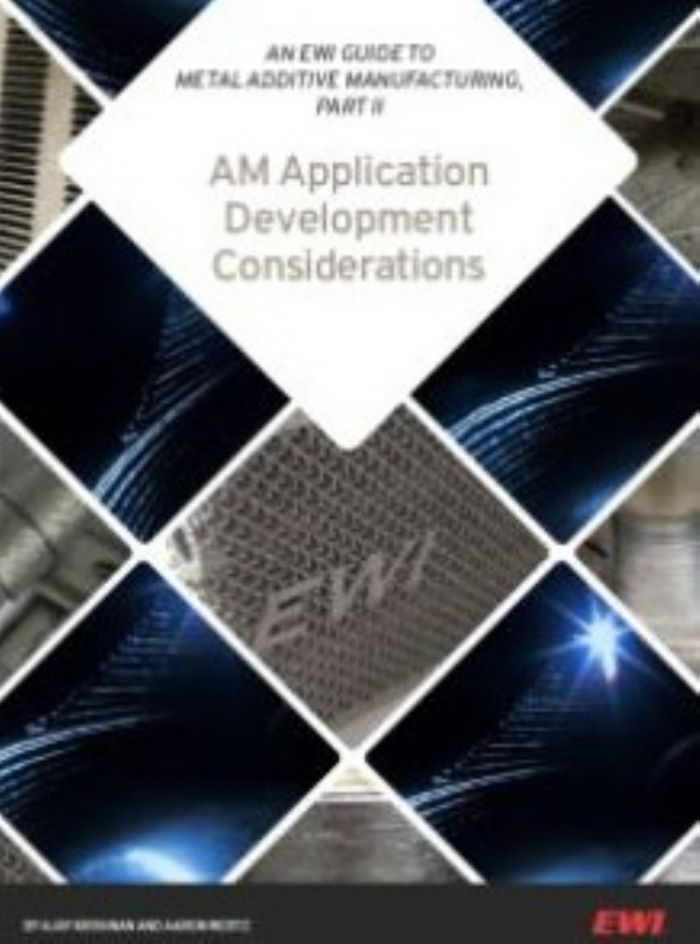 EWI has published a new e-book called, "Guide to Metal Additive Manufacturing, Part II: AM Application Development Considerations," designed to help manufacturers answer these and other questions:
How do you identify the best applications for additive manufacturing?

What factors should you consider when you are developing a product?

What technical and business specifications does your application need to meet?

In short, how do you drive business results using AM, and where can you turn for assistance in making informed decisions?
The e-book introduces a way to think about AM in the context of meeting product requirements and factors to consider to get the most out of your use of AM technology for your application.
See also: EWI Materials Joining Technology
Technologies: Additive Manufacturing