AMUG 2020 Dino Awards Recognize 10 for AM Expertise and Service
July 16, 2020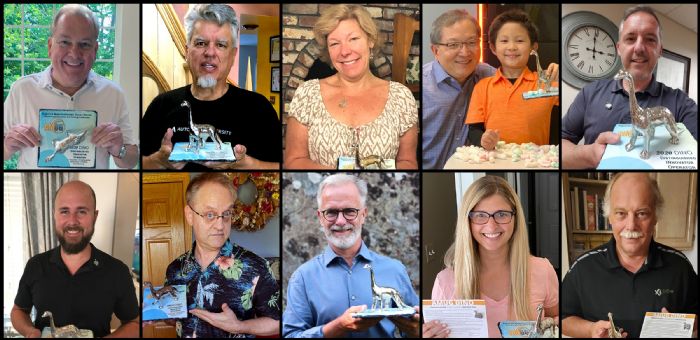 The Additive Manufacturing Users Group (AMUG) presented its prestigious Dino (Distinguished INnovator Operator) Award for additive manufacturing (AM) expertise and service to 10 individuals. In lieu of an on-stage ceremony at the annual AMUG Conference, the Dino award presentations were a virtual event.
The 2020 AMUG Dinos:
Jeff DeGrange, Impossible Objects Inc.

Bob Diaz, College of Southern Nevada

Leslie Frost, GE Additive

Youping Gao, Castheon

Ed Graham, ProtoCam

Paul Hojan, Christie Digital

Evan Kirby, Materialise

Ulf Lindhe, Oqton

Dana McCallum, Carbon, Inc.

Bob Wood, ExOne
The Dino Award recognizes those that have contributed to the AM industry with the intent to advance the industry as a whole or to advance the skills and knowledge of individuals, according to AMUG officials.
"At the heart of this award is a passion for and dedication to AM coupled with a desire to share and to be accessible to others," says Gary Rabinovitz, AMUG chairman and chair of the Dino selection committee. "The new Dinos truly embody what the Dino Award stands for."