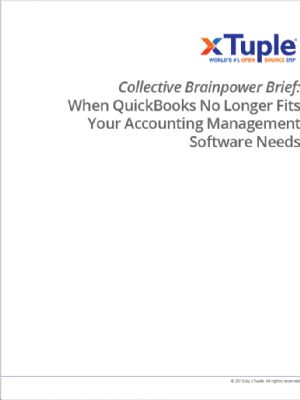 Management
When QuickBooks No Longer Fits Your Accounting Needs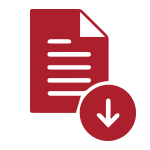 DOWNLOAD WHITE PAPER
It's exhilarating to watch your company grow. The joy of witnessing something flourish that you helped create and nurture is unparalleled in the world of business.
With the excitement of productivity and profits comes the challenge of financial management, though. Up until this point, like most other small businesses, you have used simple desktop software such as QuickBooks for your accounting needs. However, your robust successes have pushed your organization's software needs beyond the capabilities of QuickBooks, and you find yourself in uncharted waters.
Your business is no longer a startup — and it probably doesn't feel small anymore either.
It's time for you to tap into the Collective Brainpower of xTuple.
xTuple makes next generation business management software that grows and matures with your company.
xTuple is accounting, enterprise resource planning (ERP) and corporate relationship management (CRM) software that is more than evolutionary. It's revolutionary. Not only does it provide one platform that efficiently and effectively weaves together all facets of your organization and all the people who play a role within, it is also open source software, which means you—or anyone you choose—can modify it to meet your business needs.
This is the financial software of the future. With xTuple, you can harness the Collective Brainpower of your employees, partners, customers and suppliers. Your business can run harmoniously without the limitations of QuickBooks accounting and especially with the added value of 360-degree visibility on a single business software platform. And, with xTuple, you are in charge.
xTuple