Management
Ten Critical Questions to Ask an ERP Vendor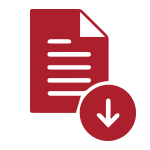 DOWNLOAD WHITE PAPER
How does the proposed solution support the style of manufacturing?
There are dozens of types of manufacturing environments, from job-shop to cell-type organizations to highly complex automated systems and robotics. Additionally, manufacturers use hundreds of manufacturing processes (e.g., stamping, forging, machining, coating, assembly, etc.) across dozens of industries (e.g., automotive, aerospace and defense, food processing, etc.). Each combination of manufacturing style, process, and industry has a completely unique set of requirements.
For example, makers of complex, highly configured machines cannot use the same interface as someone who runs high-speed automated equipment making thousands of pieces per hour. It simply isn't optimized for both businesses. The solution chosen must support the specific style of manufacturing and business model.
When evaluating ERP, ask the vendor if plant floor workers can attend system demonstrations or reference visits. If the system is difficult to use, it will become "shelf-ware" and the ROI will be completely compromised. If workers won't use the software, the company will not get the accurate, timely data it requires to streamline operations and improve quality.
Plex Systems, Inc.