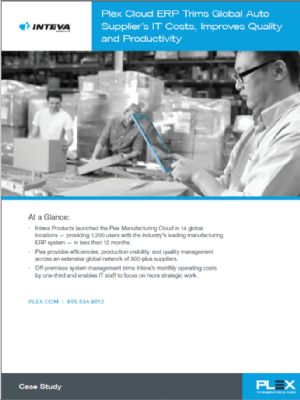 Management
Plex Cloud ERP Trims Global Auto Supplier's IT Costs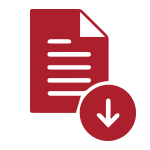 DOWNLOAD WHITE PAPER
The competitive pressures in the automotive industry have never been as intense as they are right now. Automotive manufacturers are working vigorously to meet customer needs, squeeze out costs, achieve the highest possible quality, and do all of this with fewer and fewer resources. The pain of "doing more with less" is never more acute than when new suppliers are formed from the divested divisions of others. They must immediately begin meeting ambitious productivity and profitability expectations while simultaneously integrating diverse operations—often within extremely short time frames.
About Inteva Products
When Inteva Products, LLC was launched as an independent company, one of its first challenges was figuring out how to structure its information systems and data management.
Formerly a division of Delphi Corp., Inteva is a global tier-one automotive supplier with 14 manufacturing locations and two joint ventures covering three continents, six countries and four U.S. states. The company faced a complete overhaul of its IT environment which was made up of many different systems—including an ERP system provided by SAP that was operated from the Delphi offices. To complicate matters, the Transition Service Agreement that had been negotiated when Inteva was spun off from Delphi gave the new company just 12 months to migrate its entire infrastructure and application environment away from the former parent. And the company also needed to reduce overall IT costs dramatically—from 2 percent of revenue to less than 1 percent.
Plex, A Rockwell Automation Company