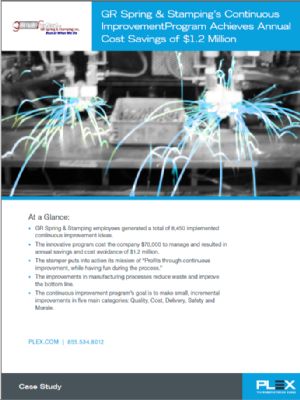 Management
GRSS's Continuous Improvement Program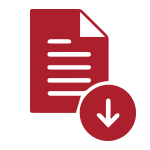 DOWNLOAD WHITE PAPER
Employees have a shared vision and everyone is focused on contributing ideas to promote continuous improvement for a basic and fundamental reason—they believe it is the difference between thriving in a competitive marketplace and not surviving.
Expectations are that every employee has valuable input and suggestions for improvement that benefit the company and ensure its continued success.
GRSS has seen many competitors succumb to market pressures from foreign competition, downturns in the economy and the tumult of automotive OEMs increasing supplier requirements. Since the business began as Grand Rapids Spring & Wire in 1960, the mindset that continuous improvement is necessary for the company to survive has been institutionalized into its day-to-day work processes. GRSS is an innovator that leverages technology to work as efficiently as possible, while also expecting and encouraging process improvements from every member of the team. The program that GRSS has developed is called the World Class Idea (WCI) program, and it was responsible for an impressive 8,450 improvements during a 12-month period.
Plex, A Rockwell Automation Company