MetalForming Delivers Feature
MetalForming Delivers: Plex Manufacturing Technology Report
Wednesday, April 19, 2017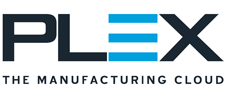 Dear metalformer,

How will your fellow manufacturers be leveraging technology in 2017 and beyond?

Download the 2016 edition of Plex's State of Manufacturing Technology Report, revealing that smart glasses, 3D Printers and iBeacons are just the tip of the iceberg.

Compiling data from more than 200 manufacturers like you, the report is an in-depth look at what technologies your peers are using today, and what they'll be using tomorrow.

Did you know…
1 in 5 manufacturers are planning to invest/deploy "smart" connected tools?
25% of manufacturers have deployed "smart" thermostats or lighting controls?
25% of manufacturers have already deployed 3D printers?
As a supplement to the report, you may also be interested in "How Manufacturers are Making Their Digital Transformation Happen Now." This e-book outlines critical steps that today's manufacturers are taking to achieve automation, connectivity and competitive advantage.

Sincerely,

The Plex Team


See also: Plex Systems Inc.
Visit Our Sponsors