Automation as a Workforce Strategy, Will Healy, E622
September 15, 2023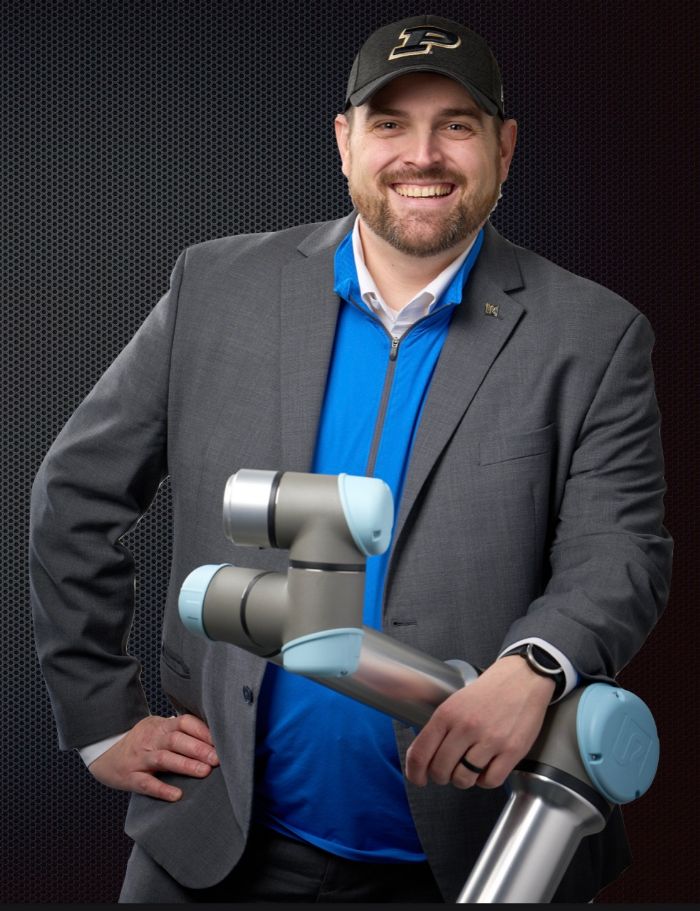 Will Healy III is enthusiastic about manufacturing, technology and workforce development. A Purdue University mechanical engineer who loves to share his passion for automation, Will is a global leader at Universal Robots and with the Advanced Manufacturing Industry Partnership (AMIP) in Cincinnati. He speaks from personal experience about people-centric technology investments, managing culture change in organizations, bridging the manufacturing skills gap and creating value through automation. With more than 20 years of experience in a variety of industries including automotive, packaging, food & beverage, metal fabrication, welding and more; Will is widely published, is a regular podcast guest, is an in-demand panelist and presents internationally at a variety of industry conferences. Follow Will on YouTube, Twitter and LinkedIn with the handle WillAutomate.
About Universal Robots:
Universal Robots is an innovative robotics company of over 1,000 employees united behind a common vision—to create a world where people work with robots, not like robots.
About AMIP:
The Advanced Manufacturing Industry Partnership (AMIP) is the Greater Cincinnati regional association of advanced manufacturing employers, educators and community agencies working together to ensure a robust pipeline of qualified workers. As the southwest regional industry sector partner for the Ohio Manufacturing Association, it works to alleviate occupational shortages for the industry by creating and implementing an integrated process to link current and prospective employees with educational opportunities to meet the needs for skilled talent.
See also: Universal Robots
Technologies: Pressroom Automation