New Product Article
Turnkey Precision-Metal-Parts Welding
Tuesday, January 14, 2020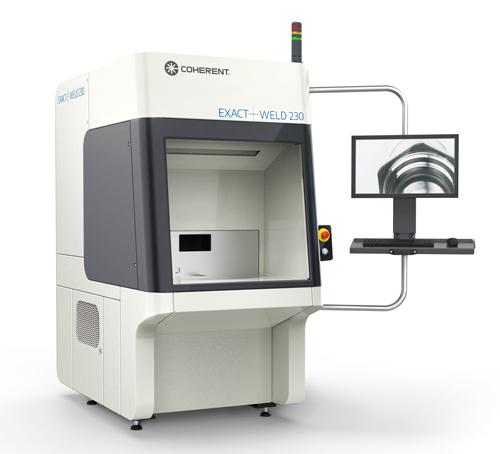 A turnkey solution for automated, precision laser welding of metal parts, the new Coherent ExactWeld 230, featured at FABTECH, includes a 200-W (400-W optional) fiber laser, part clamping, as many as four axes, user-friendly software, an optional vision system and factory-automation capabilities. It's ideal for medical manufacturing, including endoscope production, as well as the fabrication of precision sensors, jewelry, timepieces and automotive electronics, according to company officials.
The ExactWeld 230 incorporates Coherent's SmartWeld technology for producing complex beam-wobble patterns, including circular and zigzag paths. SmartWeld enables bridging of larger gaps, which reportedly relaxes tolerances, increases process flexibility and delivers welds with higher quality and reproducibility.
As an end-to-end solution, ExactWeld enables incorporation of various arrangements--an integrated vision system for either operator or automated part monitoring, pneumatically actuated precision fixturing (including sensors, and/or a rotary table for part loading/unloading.
See also: Coherent, Inc.
Related Enterprise Zones: Welding
Visit Our Sponsors