New Product Article
Unified Online Platform for Fabricating-Data Management
Thursday, August 15, 2019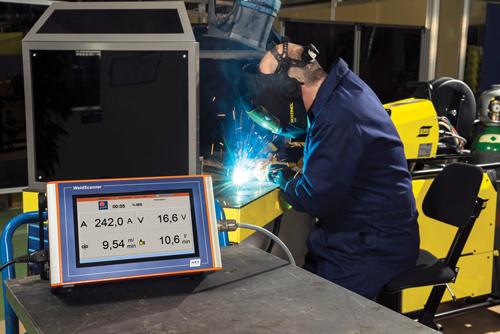 ESAB Welding & Cutting Products has migrated all elements of its Digital Solutions offering to a unified platform powered by Microsoft Azure IoT and utilizing the ThingWorx Industrial Innovation Platform from PTC. The move provides a seamless user experience across the entire fabrication workflow and enables the system to seamlessly share data between components on the backend, according to company officials. Esab's suite of digital services links plate optimization, cutting, welding, gas management and quality assurance.
These digitally linked service offerings include Columbus III CAD/CAM nesting software for mechanized cutting, CutCloud for cutting-productivity data, WeldCloud and WeldCloud Universal Connector for welding productivity, and WeldQAS and WeldScanner for real-time monitoring and recording of arc characteristics as well as various gas-management systems. These offerings are designed to drive continuous improvement in traceability, documentation, asset management, productivity and quality.
"Products such as WeldCloud, WeldScanner and WeldQAS automate what is a tedious and costly process that also is prone to human error," says Ludvig Enlund, Esab Digital Solutions general manager. "With the need for documentation and traceability growing, especially in the power, wind tower, offshore, pressure vessel, shipbuilding and other industries, connected solutions help fabricators use time more productively."

See also: ESAB Welding & Cutting
Related Enterprise Zones: Fabrication
---
Reader Comments
There are no comments posted at this time.
Visit Our Sponsors