New Product Article
Scissor-Lift Tables Offer Extended Travel, Compact Footprint
Tuesday, June 18, 2019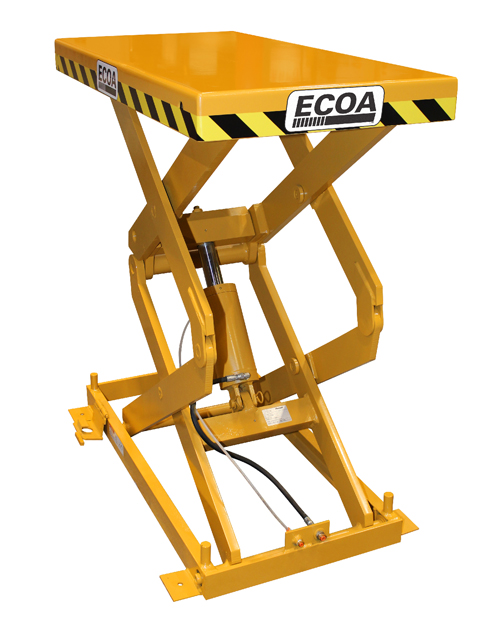 Presto Ecoa Lifts has debuted its CLT-series compact scissor lifts for a variety of work-positioning, assembly, repair and inspection applications. The industrial-duty lifts are available in capacities including 2000, 3000, 4000, 5000 and 6000 lb. They employ a double-scissor mechanism that allows for a collapsed height of 8.5 in. while providing raised heights to 56.5 in. Control lift via a hand pendant or foot switch, which operates a ¾-hp motor.
Standard platforms range from 24 by 36 in. to 24 by 60 in. Larger platforms, to 48 by 84 in., also are available.
CLT-series lifts feature cylinders with internal stops; lifetime self-lubricating, PTFE-lined composite bearings; platform rollers; and safety-restraint maintenance bars.
Options and accessories include portability kits, bellows guards, special platforms (conveyor/ball-transfer), limit switches, fork pockets, power upgrades and more.

See also: Presto Lifts Inc.
Related Enterprise Zones: Fabrication
Visit Our Sponsors