Hot off the Press
FlexArm to Break Ground on $4 Million Facility
Wednesday, September 12, 2018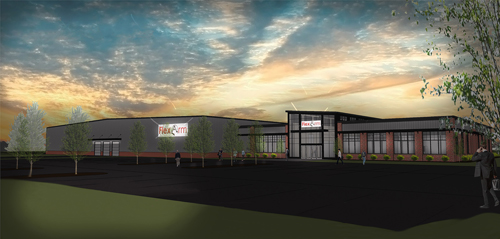 FlexArm, a Wapakoneta, OH-based
provider of tapping arms, die grinders, torque reaction arms and custom lifting solutions
will break ground on its $4 million state-of-the-art headquarters on September 17. The facility also will house FlexCNC, provider of CNC machines
FlexArm will retain its current factory for warehousing and shipment of finished products and spare parts/service parts. The new 53,000-square-foot facility will include R&D, engineering, customer testing/runoff, manufacturing, and administration for both their FlexArm and FlexCNC product lines.
"We're really excited to begin construction of our new factory," says President Nick Kennedy. "We're growing like crazy, and we've got people shoe-horned into the current facility. This new space will enable us to continue our growth, both in sales volume and employees, while better serving new and existing customers."
---
Reader Comments
There are no comments posted at this time.
Visit Our Sponsors