MF Xtra
July 11, 2018
Wednesday, July 11, 2018
If you are having trouble viewing this email, view it online
Follow Us on

Twitter | LinkedIn | Facebook | MetalFormingMagazine.com
U.S. Manufacturing Gains, Despite Tariff-Related Concerns

The Institute for Supply Management (ISM) reported that its index of national factory activity jumped to a reading of 60.2 in June, from 58.7 in May. A reading above 50 in the ISM index indicates an expansion in manufacturing, which accounts for about 12 percent of the U.S. economy. Read more.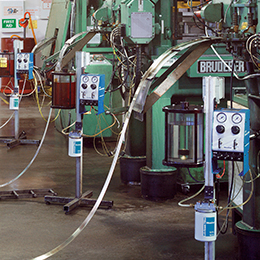 Consistent Stock-Lubrication Systems

Nordson EFD's MicroCoat® system uses LVLP (Low Volume, Low Pressure) technology to evenly coat stock while reducing oil usage up to 85%. This non-contact solution can be customized to any precision metal stamping application and is guaranteed to apply a consistent lubrication coverage while extending tool life. Learn more.
Hot Off the Press



The authority on late-breaking metalforming news. Stay ahead of the curve!

Today's News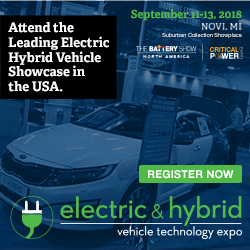 The Electric & Hybrid Vehicle Technology Expo is Here

The Electric & Hybrid Vehicle Technology Expo is part of North America's largest industry event, bringing a comprehensive showcase of electric & hybrid manufacturing, advanced battery, and critical power technologies onto one show floor. Discover everything you need to make faster, smarter, and more cost-effective products at the most comprehensive event. Register Now!
German Manufacturing Orders Beat May Forecasts

German manufacturing orders beat forecasts and rebounded in May, an early sign that Europe's largest economy may be shaking off a weak start to the year. The Economics Ministry said manufacturing orders rose 2.6 percent compared with April, led by a 4.3-percent increase in domestic orders. Economists polled by The Wall Street Journal had forecast a 1.1-percent gain. Read more.
Bowling Green Metalforming Announces Expansion, Creating 27 Jobs in Kentucky

Bowling Green Metalforming (BGM) LLC, Bowling Green, KY, a Canadian-owned automotive parts manufacturer specializing in truck-frame assemblies, engine cradles and suspension links, announced plans for its sixth expansion since 2004, a $14.2-million investment set to create 27 new jobs at its Kentucky Transpark 1-million-sq.-ft. facility. Read more.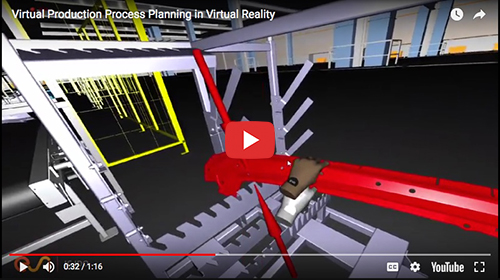 No longer just for gamers, virtual reality used in manufacturing provides tangible results, including accurate evaluation of rack design, logistics and handling.





3D Metal Printing Experience and Tech Tour
August 8-9, Pittsburgh, PA

3D Metal Printing Experience and Tech Tour attendees will be able to interact directly with industry experts, learn about the latest technology developments for 3D metal printing and hear case-study presentations on 3D metal printing of dies and tooling, for maintenance and repair, and more. They'll also participate in exclusive plant tours at the GE Additive Customer Experience Center, and the Carnegie Mellon NextManufacturing Center, to engage with company representatives and view 3D metal-printing machines in action. Learn more and register to attend!


Registration is open for Servo 2018

The Servo Technology Conference, presented by MetalForming magazine and the Precision Metalforming Association, brings you state-of-the-art servo technology used in presses, transfer systems, coil-feed lines and more. The event will provide technical presentations and case studies describing how modern servo-based equipment can help stampers improve productivity and quality. Learn more and register!
See also: Bihler of America, Inc., Nordson EFD, LLC, Heyco Metals, Inc.
Visit Our Sponsors