MF Xtra
April 25, 2018
Wednesday, April 25, 2018
If you are having trouble viewing this email, view it online
Follow Us on

Twitter | LinkedIn | Facebook | MetalFormingMagazine.com
Automotive Tooling to Remain Strong for Now, Predicts Report

The automotive tooling outlook looks strong for the rest of the year, though a leveling off appears to be in the segment's not-so-distant future, according to the Q1 2018 Automotive Tooling Barometer, released by the Original Equipment Suppliers Association (OESA) and Harbour Results, Inc. (HRI). Read more.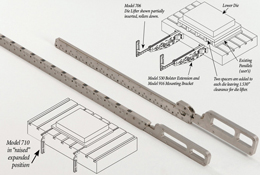 PFA Makes Quick Die Change Easy

Manually actuating PFA's Mechanical Die Lifters by hand allows easy movement of stamping dies. Portable and lightweight lifting rails service multiple presses saving money. Combined with open slot bolster extensions, challenging "flatbed" and "opposing slot" bolsters can also be configured for Quick Die Change.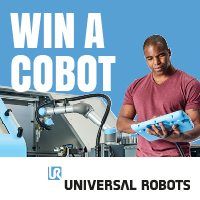 Need a Helping Hand?

Have a manual production task that could benefit from automation? Tell us about it and win a Universal Robot! Perhaps a monotonous task that your employees would happily swap for one that requires problem solving skills or a task that needs to be carried out faster to stay competitive? Enter now.
Hot Off the Press



The authority on late-breaking metalforming news. Stay ahead of the curve!

Today's News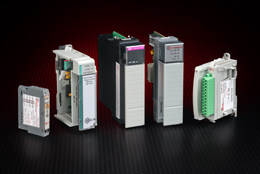 PLC Tonnage Modules

Helm Instrument is a licensed technology partner with Rockwell Automation and manufactures strain gage input modules for Allen Bradley PLC s. Each module has two independent channels of tonnage monitoring and high- low alarm setpoints. These modules reside on the backplane for seamless integration with the tonnage and setup information displayed on your operator interface. Visit our website for additional information.
Study Shows Manufacturing Worth Nearly One-Quarter of UK Economy

Manufacturing accounts for 23 percent of the United Kingdom's GDP and 48 percent of UK exports, according to a study released by the London, England-based Manufacturing Technologies Association (MTA). And that's not all. Read more.
Servo-Mechanical Presses and Hot Stamping Proving To Be Effective Combination

As hot stamping of advanced high-strength steels ramp up worldwide, metalformers look to servo-mechanical presses to boost efficiency, cycle time and line reliability. Read more.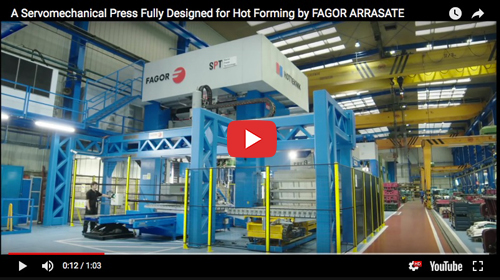 Servo-mechanical press system features multi-level furnace, automatic feeding system and more.






3D Metal Printing Experience and Tech Tour
August 8-9, Pittsburgh, PA

3D Metal Printing Experience and Tech Tour attendees will be able to interact directly with industry experts, learn about the latest technology developments for 3D metal printing and hear case-study applications for 3D metal printing. They'll also participate in exclusive plant tours at the GE Additive Customer Experience Center, and the Carnegie Mellon NextManufacturing Center, to engage with company representatives and view 3D metal-printing machines in action.
MetalForming : Jobs



Connecting job seekers and employers in the metal stamping, forming, fabricating and tool & die industries.

Manufacturing Engineer (WI)


Jagemann Stamping
See also: PFA, Inc., IQMS Manufacturing ERP & MES, Universal Robots, Plex Systems Inc., Helm Instrument Co., Inc.
Visit Our Sponsors