MF Xtra
April 11, 2018
Wednesday, April 11, 2018
If you are having trouble viewing this email, view it online
Follow Us on

Twitter | LinkedIn | Facebook | MetalFormingMagazine.com
Where's Elon? Probably the Factory

With demand for Tesla's Model 3 apparently outpacing the company's ability to produce, according to a recent New York Times article, Tesla CEO Elon Musk recently tweeted "I'm back to sleeping at the factory. Car biz is hell."

More than 400,000 of the sleek electric cars are on order, but the company is producing just 2000 weekly, short of its goal of 2500. Tesla operates out of the former GM/Toyota joint-venture plant in Fremont, CA, which produced more than 400,000 cars annually at its peak. Tesla has been running at a quarter of that rate, and has had to resort to pulling cars off the line and finishing them by hand.

The Times reports that Detroit's auto companies are more efficient when it comes to production: "Ford can knock out millions of fenders and hoods in its stamping operations with absolute certainty and to tight specifications."

Yet, the article also is quick to remind that Musk "rescued Tesla once before, when the company was days away from running out of cash." Plus, he and his SpaceX crew put a Tesla in space, which is something Ford has yet to do.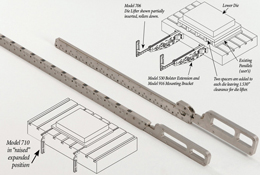 PFA Makes Quick Die Change Easy

Manually actuating PFA's Mechanical Die Lifters by hand allows easy movement of stamping dies. Portable and lightweight lifting rails service multiple presses saving money. Combined with open slot bolster extensions, challenging "flatbed" and "opposing slot" bolsters can also be configured for Quick Die Change.

Hot Off the Press



The authority on late-breaking metalforming news. Stay ahead of the curve!

Today's News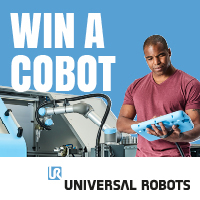 Need a Helping Hand?

Have a manual production task that could benefit from automation? Tell us about it and win a Universal Robot! Perhaps a monotonous task that your employees would happily swap for one that requires problem solving skills or a task that needs to be carried out faster to stay competitive? Enter now

NCMS and CCAM Announce Collaboration to Spur Research

The National Center for Manufacturing Sciences (NCMS), Ann Arbor, MI, a cross-industry technology development organization, and the Commonwealth Center for Advanced Manufacturing (CCAM), Prince George County, VA, which brings together industry, academia, and government to solve global advanced manufacturing challenges, announced a mutual Memorandum of Understanding (MOU).

"The purpose of this MOU," says William T. Powers III, CCAM president and CEO, "is to provide the framework for the parties to establish cross membership to facilitate a collaboration in manufacturing research for innovative technologies, processes and practices intended to improve the competitiveness, strength and capabilities of manufacturers."

"For more than 31 years, NCMS has brought together manufacturing technology providers, developers and users to engage in collaborative programs," adds Rick Jarman, president and CEO, NCMS. "Empirical data and results over these years have shown that these innovations are most often found at the intersection of talent, investment and infrastructure. We look forward to this new relationship with CCAM, and together we will add more of these important attributes to our common goal of a strong manufacturing base."

Lightweighting America's pastime: How aluminum bats are made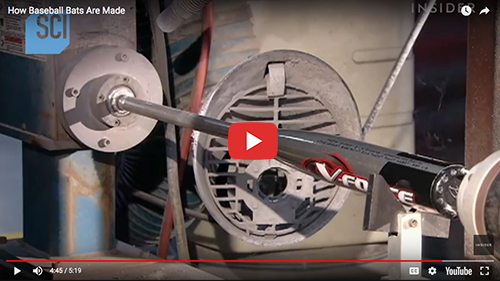 IoT for Metalformers and Fabricators

Want to stay ahead of the coming wave of digital manufacturing and plant-floor connectivity, aka Internet of Things (IoT)? Then plan now to be in Nashville, TN, April 18-19, 2018, for MetalForming magazine's IoT for Metalformers and Fabricators event. Experts will discuss advancements in ERP/MRP software and sensor and control technologies as they relate to metalforming operations; will lay out a plan for developing and implementing IoT practices; and provide case studies describing successful IoT installations at stamping and fabricating plants. For details and to register, visit www.metalformingmagazine.com/iot/.
Brand New in 2018 – Internet of Things (IoT) Experience for Metalformers and Fabricators

The Internet of Things (IoT) Experience for Metalformers and Fabricators is a one-of-a-kind conference designed specifically to educate floor supervisors, manufacturing engineers and managers, IT directors, and others working in small to midsized metalforming and fabricating plants on the coming wave of digital manufacturing and plant-floor connectivity. Visit the event website for a complete program agenda, a list of speakers and to register for this timely, technology- based event.
See also: PFA, Inc., Chemtool Incorporated, Universal Robots, Plex Systems Inc.
Visit Our Sponsors