Hot off the Press
Suhner and Velocity Products Form Partnership
Wednesday, November 14, 2018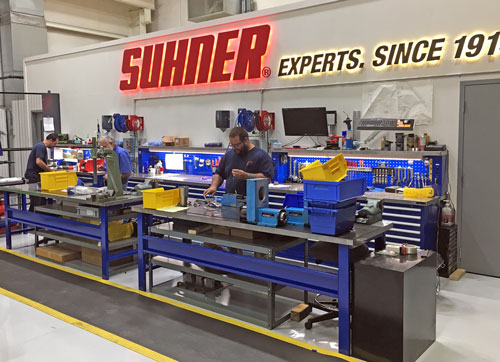 Suhner Industrial Products Corp., Rome, GA, has announced their partnership with Velocity Products, Huntsville, AL, on the repair and maintenance of tooling by SU-matic, a Switzerland-based firm and part of the Suhner Group of companies. The partnership capitalizes on Velocity's experience as distributor of tooling for Charlotte, NC-based Okuma America Corp., the company with which SU-matic works closely when designing tools. Velocity's preventive maintenance program, led by 30-yr. veteran Walter Scheppe and his staff, offers 72-hr. inspection turnaround, inspection of radial and axial play and a six-month guarantee on repairs.
"I'm proud of the partnership we have formed with Suhner," says Bob Bauer, vice president of Velocity Products, "as this allows us to provide a timely and high-quality service to Okuma."
---
Reader Comments
There are no comments posted at this time.
Visit Our Sponsors