Hot off the Press
Beckwood Engineers 75-Ton Hot-Forming Press for Cutting Dynamics
Thursday, October 18, 2018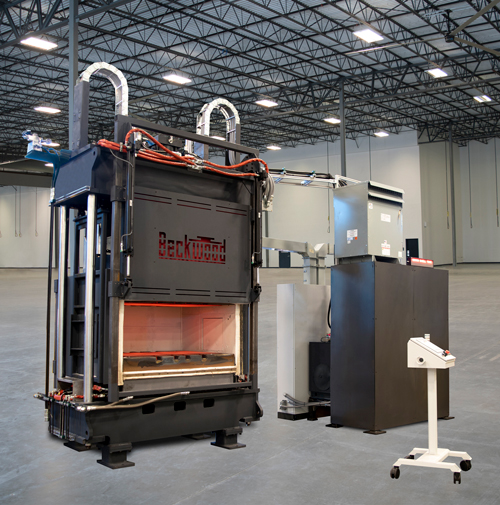 Beckwood Press Company
, a St. Louis-based provider of custom hydraulic presses, automation systems, and the Triform line of precision-forming equipment, has partnered with Avon, OH-based aerospace-parts supplier,
Cutting Dynamics
, to design and manufacture a 75-ton hydraulic press used to hot-form titanium structural components. Capable of temperatures to 1600 F, the custom press uses electric cartridge heaters to provide even temperature distribution throughout the forming process, increasing the malleability of titanium and reducing springback. Utilizing nine zones of heat control in each platen, operators can maintain a constant platen temperature to within ±5 F throughout the cycle. Automatic insulated door systems increase heat efficiency and maintain the desired temperature set points while facilitating easy part and tool loading. Additionally, Beckwood's PressLink remote support module enables off-site troubleshooting and program updates.
---
Reader Comments
There are no comments posted at this time.
Visit Our Sponsors