MF Xtra
September 13, 2017
Wednesday, September 13, 2017
If you are having trouble viewing this email, view it online
Follow Us on

Twitter | LinkedIn | Facebook | MetalFormingMagazine.com
3D Scanner Sales Forecast Projects a Near-$6B Market in 2023

The 3D scanner market is expected to grow at a compound annual growth rate of 7.8 percent between 2017 and 2023, when it is expected to account for $5.9 billion in sales. The Global 3D Laser Scanner Market Analysis report by Research and Markets cites as key drivers for the growth, a "rising need to capture large volumes of 3D data for modeling and analysis, and a growing demand for quality control and inspection application." The latter accounted for the largest share of the 3D scanner market in 2016. Automotive, aerospace and defense are the major industries using 3D metrology for quality control and inspection, with automotive accounting for the largest share of the 3D scanner market in 2016.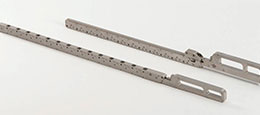 PFA Makes Die Positioning Easy

PFA Mechanical Die Lifters are actuated by hand to the lifted position prior to die insertion and then released to lower the die. They are portable and can be taken from press to press. These units can be used in multiple presses, greatly reducing QDC equipment costs.

Hot Off the Press



The authority on late-breaking metalforming news. Stay ahead of the curve!

Today's News
Manufacturing Workforce Not Engaged…Why?

In a recent survey, Gallup found that 25 percent of manufacturing workers are engaged at work. This is eight percentage points lower than the national average of 33-percent employee engagement, making it the least engaged occupation across the United States.

Why? Gallup consultants note that today's employees expect to be managed differently than they were in the modern era of manufacturing that began in the 1920s, as explained in a recent article from Gallup.

"Manufacturing companies and factories have not kept pace with the rest of the ever-changing work environment," note Gallup consultants, "and this may be an impediment to employee engagement. Those in manufacturing see friends and family not only having flex time, but also observe in them a more empowered workforce where one has greater control over day-to-day decision-making on the job. Manufacturing employees want more of that, but their workplace environment may not allow for that kind of flexibility."

Read on for more reasons why, and examples of how management can improve survey numbers.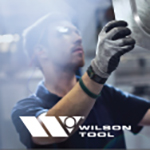 Punch Press Tooling that Outperforms

Wilson Tool's punching division drives the industry with high levels of service, quality and innovation. Offering a wide variety of tooling styles including; thick turret, fab/thin turret, Trumpf®, Wiedemann® and Salvagnini®. In addition to standard designs, Wilson Tool is known for solving the most challenging fabrication issues through special designs.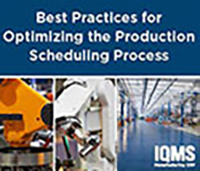 Coveted Tips to Boost Production Scheduling Efficiency

How can production teams improvise, adapt and overcome production scheduling challenges? The whitepaper, Best Practices for Optimizing the Production Scheduling Process, highlights the coveted tools and best practices used by three manufacturers to boost production scheduling efficiency, cut costs, and increase plant capacity.

Learn more.



September 2017


Subscribe | Become a Sponsor | Media Kit

Efficient Grinding, Delicate Finishing

Flap discs can save time and money and material when working with thinner material.

QDC Success for Munitions Plant

Heavy tooling and limited space are no match for a unique arrangement that cuts die changeover from days to less than a single shift.

Upcoming Issues
October: FABTECH Issue, Welding, Software for Manufacturing

November: Mechanical Presses, Controls, Women of Excellence Awards

December:PMA Awards of Excellence, Automation, Forming, Cutting



Metal Stamping and Tool & Die Conference
Join us for the 2018 conference, presented by PMA in association with MetalForming magazine, January 30-31 in Nashville, TN. The event will include track sessions featuring new, emerging and evolving technologies and industry trends that are impactful to metal stamping, die design and die construction companies.
ASU Opens Dorm Designed for Engineers

Engineering students at Arizona State University now have their own residence hall—the 1600-person, co-ed Tooker House—complete with on-site digital classrooms, and makerspaces with a laser cutter, 3D printers, and design tools for a range of engineering courses and projects as well as living suites, a dining hall, and Bluetooth-enabled laundry that notify residents when their clothes are dry. The residence

Hall is designed to immerse student in technologies to inspire engineering creativity and demonstrate advancements according to university officials.
MetalForming : Jobs



Connecting job seekers and employers in the metal stamping, forming, fabricating and tool & die industries.

Stamping Technical Training Consultant


Forming Technologies Incorporated
Check Out This Popular Procurement Program!

Sourcing Solutions takes place on September 28 in Milwaukee, WI. This event brings together buyers and suppliers of fabricated metal parts, metal stampings, tooling and dies, assemblies, and more. Save time and money by having several meetings all in one day, in one location.
See also: PFA, Inc., Exair Corp, Impax Tooling Solutions, A Div. of Wilson Tool International, IQMS Manufacturing ERP & MES, Heyco Metals, Inc., Balluff, Inc.
Visit Our Sponsors