MF Xtra
August 9, 2017
Wednesday, August 9, 2017
If you are having trouble viewing this email, view it online
Follow Us on

Twitter | LinkedIn | Facebook | MetalFormingMagazine.com
Survey: Manufacturing Execs More Bullish on Economy than Service Counterparts

So how are things?

Economy-wise, manufacturing and service executives see things differently, according to a Bloomberg article that summarizes a Bespoke Investment Group analysis of the commentary sections from the Institute for Supply Management (ISM) Manufacturing and Non Manufacturing indexes, released on August 3

"Anecdotal evidence from the services side includes words like 'slowdown,' 'flattening,' and 'quiet'–in stark contrast to employers on the manufacturing side, who reference 'huge sales,' 'growing' backlog and that 'export orders are continuing to strengthen,'" reads the piece.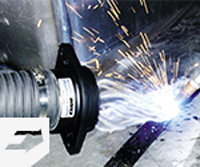 Moves So Much Air, EXAIR Patented It!

EXAIR Air Amplifiers are a simple, low cost way to move air, smoke, fumes, and light materials. Using a small amount of compressed air as their power source, Air Amplifiers pull in large volumes of surrounding air to produce high volume, high velocity outlet flows.

Hot Off the Press



The authority on late-breaking metalforming news. Stay ahead of the curve!

Today's News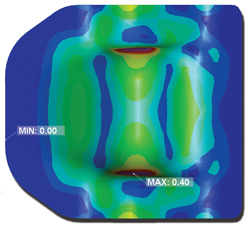 Uncover Design Flaws
with DYNAFORM

Uncover hidden design flaws before prototyping with accurate stamping simulations. DYNAFORM is a simulation software solution that allows engineers to accurately simulate stamping and Predict Formability Issues, Reduce Development Time, Validate Die Design, Improve Efficiency and Increase Profitability. DYNAFORM ensures the highest quality formed part & most efficient manufacturing process possible.

Try DYNAFORM Today

Michigan Poised for Manufacturing Comeback?

Our June 28 newsletter carried a summary of why Chicago thinks it can reclaim its manufacturing past. This month the case is made for Detroit and Michigan as a whole to do the same.

In an op-ed in the Traverse City (MI) Record Eagle, Tom Kelly, executive director and CEO of Automation Alley, a technology and manufacturing business association offers that the city and state can rebound because they are home to both thinkers and makers.

"What makes our area so unique is that we are not only home to the thinkers, but also the makers. It started with Henry Ford's Model T and Michigan has never looked back," he writes. "Manufacturing is in our DNA. And this unique combination of brains and muscle is what sets us apart from places like Silicon Valley, and what will ultimately help drive Detroit, and the entire state of Michigan, forward during a time of great technological change known as Industry 4.0."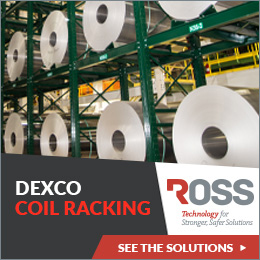 The Strongest, Safest, Most Durable Coil Racking on the Market

Dexco Coil Racks get your sheet coil off the floor and out of harm's way with generous vertical storage capacity on high-strength shelves with secure customized cradles. Take advantage of organized, easy access, increased floor space, reduced material damage, and improved worker safety with Dexco Coil Racks.



Plunger Probe

Balluff's Plunger Probe is a highly durable assembly intended for direct contact applications. The heavy duty design allows the ability to come in constant contact with the machine or part to verify presence or position, making it ideal for welding fixtures, stamp and die, and ejection control applications. Built to Balluff's high standards, the Plunger Probe is completely serviceable for cleaning and is now offered with NPN sensor offerings.

Click here for more information



August 2017


Subscribe | Become a Sponsor | Media Kit

Add AM to Your Arsenal

A close look reveals that additive manufacturing of the nonmetallic variety can be a manufacturing asset, from prototypes to fixtures to even disposable tooling for forming.

Servo Successes

Metalformers share their stories on how servo-mechanical stamping presses have opened doors in applications old and new, and how the technology positions them as leading-edge manufacturers for years to come.

Upcoming Issues

September: Quick Die Change, Hydraulic Presses, Press Brake Forming

October: FABTECH Issue, Welding, Software for Manufacturing

November: Mechanical Presses, Controls, Safety Update, Women of Excellence Awards




Alumitech—Cutting, Forming and Joining Aluminum—Secrets to Success

MetalForming magazine is proud to be hosting Alumitech, a brand new program specifically created for metalformers and fabricators to discover the best practices to successfully cut, form and weld aluminum sheet and plate. This one-day program, taking place in Cleveland, OH, will address topics such as lubrication, tooling specification, and welding procedures and techniques. For the complete program agenda, list of presenters, hotel details and online registration, view the event webpage.
MetalForming : Jobs



Connecting job seekers and employers in the metal stamping, forming, fabricating and tool & die industries.

Quoting Engineer (WI)


KMC Stampings

Check Out This Popular Procurement Program!

Sourcing Solutions takes place on September 28 in Milwaukee, WI. This event brings together buyers and suppliers of fabricated metal parts, metal stampings, tooling and dies, assemblies, and more. Save time and money by having several meetings all in one day, in one location.

The 2017 Servo Technology Experience is Coming—Register Today!

Are you ready for the 2017 Servo Technology Experience, presented by the Precision Metalforming Association (PMA) and MetalForming magazine? Aimed at engineers and technicians working in metalforming plants, this comprehensive program will provide technical presentations describing how modern servo-based equipment can help stampers improve productivity and quality. Visit the event website for a complete program agenda, a list of speakers and to register for the event.

Women in Manufacturing Annual Summit

WiM will hold its 7th annual SUMMIT at the Connecticut Convention Center in Hartford, CT, on September 13-15, 2017. More than 300 women are expected to attend the three-day conference that is specifically designed to support, promote and inspire women in the manufacturing industry. Register.
See also: Exair Corp, ETA Dynaform, Universal Robots, Heyco Metals, Inc., Balluff, Inc., Dexco Industrial Storage
Visit Our Sponsors