MF Xtra
July 12, 2017
Wednesday, July 12, 2017
If you are having trouble viewing this email, view it online
Follow Us on

Twitter | LinkedIn | Facebook | MetalFormingMagazine.com
NIST-Sponsored Study Addresses the Future of Metalforming and Joining

EWI and the National Institute of Standards and Technology (NIST) recently completed an exhaustive, 2-yr. study to identify and prioritize technology-development needs in materials joining and forming, and provide keys to increasing U.S.-manufacturing competitiveness. The study combines the views of representatives from more than 400 U.S. manufacturers of all sizes from across all industrial sectors.

The final report, titled A Comprehensive Advanced Materials Joining and Forming Technology Roadmap, offers a broad, detailed national perspective on the challenges and priorities facing industry, and offers a plan to ensure a robust future.

Download the full report and an executive summary.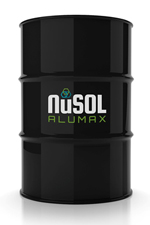 Once in a Generation Technology

NuSol Alumax Preformed Emulsion
Increased tool life
Non-chlorinated
Machines non-ferrous and exotic metals Resistant to "Monday Morning Odors"
Tramp oil rejection
Operator safe
High productivity rates -Minimal downtime
Clean running
Excellent hard water stability
Low foaming
Corrosion protection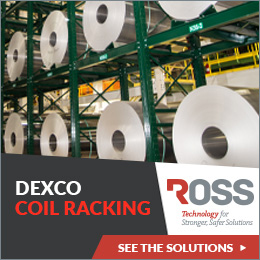 The Strongest, Safest, Most Durable Coil Racking on the Market

Dexco Coil Racks get your sheet coil off the floor and out of harm's way with generous vertical storage capacity on high-strength shelves with secure customized cradles. Take advantage of organized, easy access, increased floor space, reduced material damage, and improved worker safety with Dexco Coil Racks.

Hot Off the Press



The authority on late-breaking metalforming news. Stay ahead of the curve!

Today's News


Alumitech—Cutting, Forming and Joining Aluminum—Secrets to Success

MetalForming magazine is proud to be hosting Alumitech, a brand new program specifically created for metalformers and fabricators to discover the best practices to successfully cut, form and weld aluminum sheet and plate. This one-day program, taking place in Cleveland, OH, will address topics such as lubrication, tooling specification, and welding procedures and techniques. For the complete program agenda, list of presenters, hotel details and online registration, view the event webpage.
How Much Does It Cost to Manufacture Overseas Versus at Home?

An article posted to the website of the Kellogg School of Management at Northwestern University describes a new tool designed to help companies calculate whether to offshore, manufacture locally or dual-source.

"It's not just about the dollar cost of labor," says Jan Van Mieghem, a professor of operations at the Kellogg School quoted in the article. "Time is money, and firms have become smarter in realizing that, 'well, we can go to China, but it's going to take a longer time to get the product back here. And I will pay for that time.'"

Van Mieghem, along with coauthor Robert Boute, from the University of Leuven, in Belgium, have developed a formula that helps companies weigh several factors when deciding whether it makes sense to offshore jobs, manufacture locally or do a mix. They say that the formula will prove especially useful in volatile markets where demand shifts rapidly.

"These markets create uncertainty and force companies into a dilemma as they analyze which sourcing approach makes sense," the article points out.


Check Out This Popular Procurement Program!

Sourcing Solutions takes place on September 28 in Milwaukee, WI. This event brings together buyers and suppliers of fabricated metal parts, metal stampings, tooling and dies, assemblies, and more. Save time and money by having several meetings all in one day, in one location.

July 2017


Subscribe | Become a Sponsor | Media Kit
PMA—75 Years Strong
Constantly evolving and meeting challenge upon challenge to promote and propel our industry, the Precision Metalforming Association celebrates its diamond anniversary.
Mired in Inspection Documentation?
This job-shop manufacturer of primarily medical products sure is, but by sharpening its ERP-software sword, the pain is minimized. Among critical ERP-managed functions: incoming material qualification and inventory monitoring, shop-floor timekeeping (with alerts), and contract review.
Upcoming Issues
August: Servo-Press Technology—Case Studies, Press Feeds, Laser Cutting
September: Quick Die Change, Hydraulic Presses, Press-Brake Forming
October: FABTECH Issue, Welding, Software for Manufacturing
Celebrate Female Achievers in Metalforming and Fabricating!

We are looking for women in leadership positions or on the shop floor, those who represent dedication to their company and the industry, and demonstrate excellence in meeting their workplace responsibilities. And we need your help.

MetalForming magazine is seeking nominations for its Women of Excellence in Metalforming and Fabricating section, to run in the November issue. The section will feature and honor those selected as a means to recognize and promote the importance of women in the metalforming and fabricating industries.

Nominees should be employed by a manufacturer of metal parts and components or a supplier to the industry. Nominations can be submitted online and the deadline is July 31. Please nominate only one person from your company.
MetalForming : Jobs



Connecting job seekers and employers in the metal stamping, forming, fabricating and tool & die industries.

Quality Engineer (2/3) (MD)


Northrop Grumman Corporation
See also: Chemtool Incorporated, Dexco Industrial Storage
Visit Our Sponsors