New Product Article
Carbide-Tipped Bandsaw Blades Boast Engineered Tooth Design
Tuesday, March 14, 2017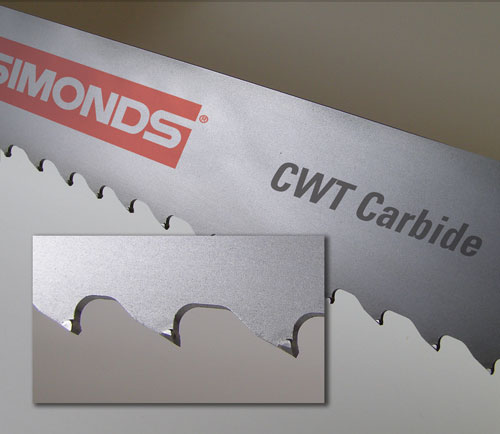 Simonds Saw introduces CWT carbide-tipped bandsaw blades, developed for demanding production-cutting operations such as those found in steel-service center, foundry and aerospace applications. Similar to the "California Wing Tip" tooth formation used in circular-saw blades, CWT blades feature a three-tooth set pattern with positive rake geometry. This provides aggressive, quick cutting action and penetration.
The blades come in five sizes: 1-1/4 by 0.042 in., 1-1/2 by 0.050 in., 2 by 0.062 in., 2-5/8 by 0.062 in. and 3-1/8 by 0.062 in. Variable tooth-pitch options include 2-3, 1.9-2.1, 1.4-1.8 and 0.9-1.1 teeth/in.
See also: Simonds International
---
Reader Comments
There are no comments posted at this time.
Visit Our Sponsors