Articles
10 Tips for ERP Selection and Implementation
Friday, August 1, 2014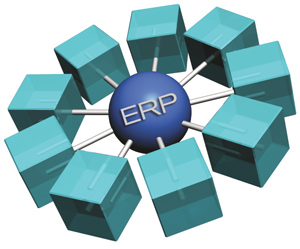 Enterprise resource planning (ERP) selection and implementation can be challenging for any industry. Faced with increasing pressure for high-quality and lower-cost production, the metalforming and fabrication industry is no exception. In fact, according to research conducted by Panorama Consulting, most metalforming and fabrication companies struggle in their ability to successfully implement ERP, despite the potential benefits of these systems.
While specific focus should be placed on manufacturing solutions, other components of an ERP implementation project deserving attention—to drive business optimization—include the supply chain, finance and sales.
Facing fierce competition, metalforming companies must produce consistent results with the flexibility to adjust for changing market conditions. Those who refuse to recognize that their manual processes risk succumbing to their own limitations risk being surpassed by others who readily acknowledge the need to remove inefficiencies and waste.
Due Diligence

Finding and deploying an ERP system can be a daunting task, as manufacturers must select from a multitude of options within a moving target of software innovations. To avoid scheduling delays, budget overruns or underwhelming results, emphasis should be placed on performing the required amount of due diligence. Be prepared to navigate through the varying stages of an ERP project. Start by enlisting the help of employees who have previous experience with ERP implementations. Revealing the lessons learned behind earlier projects can minimize the likelihood of costly mistakes.
To prepare for your voyage into the world of ERP selection and implementation, here we present 10 tips designed to help navigate what can become murky and wavy waters.
1) Select the right software, for the right reasons.

ERP software packages are built to accommodate a variety of business needs. The key is selecting the system that works best with your organization's unique priorities and objectives. In order to identify which will mesh sufficiently, companies must articulate their processes and examine the requirements that must be met within the system. Fortunately, the metalforming and fabricating industry provides plenty of processes and requirements from which to select. Examples include the ability to forecast manufacturing lead times, visibility to production bottlenecks, and real-time equipment status and control. When performed correctly, ERP selection and implementation becomes focused on the business. Be wary of those who treat ERP initiatives merely as an IT project, or vendors who attempt to force-fit an application to their own software packages.
2) Gain executive buy-in and support.
With so much at stake, it is paramount that company leadership consistently supports the efforts of the ERP initiative through regular communication and participation. The inability to advocate for an ERP project could diminish or even jeopardize the project's success.
Executive support will help to reassure those involved in an ERP project of its direction and expectations. Project sponsors and decision makers who are dedicating the necessary resources to the project also must help to reinforce the importance of the ERP initiative. Demonstrating a unified leadership that readily champions the ERP strategy will help sustain momentum throughout the course of the project.
3) Build an "A-team."
In order for an ERP project to function at the highest levels, it must be fueled by the right people. Project teams typically consist of subject-matter experts with the technical prowess and thorough understanding of the company's unique operations.
While expertise is important, a diverse membership should be engaged to obtain a wide range of input and ideas. Appointing the right people to the team also requires objective knowledge of the company's culture.
A collaborative environment will support transparency without the fear of repercussions when providing constructive feedback. Members of the project team also should carry influence within their respective networks. As the project moves forward they can become change agents, garnering support throughout the company and becoming role models for advocating change.
4) Understand the tradeoffs.
No one ERP system will meet 100 percent of a company's desired business needs. Therefore, prioritize your business requirements to optimize the ERP strategy. Otherwise, your team will be trying to develop an optimal system without a blueprint to follow—a blueprint designed for optimum impact within each business unit.
Some packages offer distinct advantages over others. The team should gain a clear delineation on what's "mandatory" and what options would be "nice to include." Such a plan will paint a clearer picture of how the software should interact with the overall business. It also reinforces the rationale behind any tradeoffs while not sacrificing essential business needs.
5) Don't look for a "one size fits all" ERP strategy.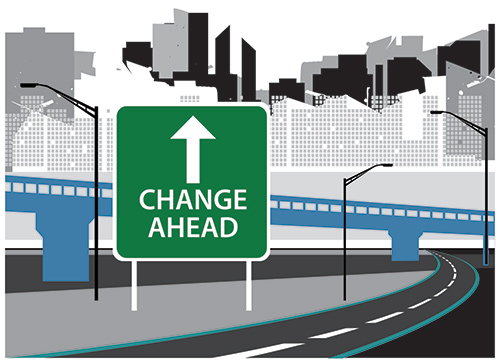 There is no predetermined template or step-by-step procedure that will work for every organization. Every business comprises unique people and procedures, so it is impossible to make broad generalizations regarding Tier I versus Tier II systems, or choosing between cloud-based and on-premise options. While there are certain guidelines and commonly held practices, ERP projects mirror made-to-order production—only after understanding the specific needs, characteristics and desired vision can a proper strategy be formulated.
6) Focus on organizational change management (OCM).
Due to the complex nature of change, OCM has become a popular strategy for improving integration and adhering to updated business practices. However, employees may rebuff OCM projects when managers simply declare a change must be made, and then falsely believe that employees will fall in line and enact and preserve the change. While these assertions may work for small, uncomplicated tasks, it is no surprise when full-scale ERP projects that use the same approach bump up against underlying hesitation and resistance. Without end-user acceptance, results usually will be temporary or unsupportive.
OCM offers the leadership team the pulse of the people. It helps identify pain points and trouble signs. Employees gain an outlet to vocalize their concerns while knowing that management values their contributions.
7) Determine the measures of success before implementation starts.
To correctly steer the project, determine the measures for project success early. When the need for an ERP system first becomes apparent, envision how the system should improve the business. If the sole goal becomes implementation, then the project loses sight of what the software was intended to accomplish and it becomes increasingly difficult to gauge return on investment.
Moreover, timely incorporation of success standards protects against delays and missed objectives. Benefits realization also serves to align project expectations and avoid unintentional misunderstandings.
8) You don't have to implement ERP all at once.
Because an ERP system becomes intertwined with the various levels of a business, it can be precarious to implement. Many ERP systems have modularity within functional areas (CRM, PLM, MRP, etc.) that allow the software to be broken down into segments. Implementing in phases can help with troubleshooting and resolving complications on a smaller scale, before the full system goes live. Attempting to unnecessarily tackle an implementation all at once may cause serious operational disruptions and rework.
9) If you don't measure it, you won't achieve it.
As the old adage goes, "out of sight, out of mind." Manufacturers should supplement any established goals with clear methods to objectively assess performance. Lean towards meaningful metrics that accurately and realistically ensure that the project follows the correct path. Failure to address clear criteria reduces accountability.
10) Recognize red flags indicating you're headed down the wrong path.
Know what warning signs to look for during implementation, to facilitate timely corrective action and prevent disasters. For starters, watch for high turnover among project-team members.
Another red flag: over-reliance on internal resources. If the team refuses to consider outside project-management support, there could be problems during implementation. Also beware of the "I don't care, just get it done" mentality. Without a proper response, this will eventually create and compound issues.
Finally, watch for excessive additions to the project scope and unrealistic demands that get tossed in with little to no consideration to the project budget or schedule. It is vital to understand any potential risks and be ready to take corrective actions to steer the project back on track.
MF
See also: Panorama Consulting Solutions
Related Enterprise Zones: Software
---
Reader Comments
Posted by: Jocelyn McDonald on 5/16/2019 10:58:12 AM - URL: https://advisoryissolutions.com/
My sister wants to start her own business, and I suggested she look into ERP consulting to help her with this. Your article had great tips for implementing something like this, and I liked how you said my sister should prioritize her business's requirements to optimize any ERP strategy. Thanks; I'll share this with my sister to help her consider ERP for her future business.
---
Posted by: Julia on 8/13/2014 9:50:29 AM - URL: http://www.printech.com
Choosing the right ERP System can make operations more efficient, increase sales and customer satisfaction. There are many ERP systems available; some are catered for specific niche and others can be implemented across different industries. http://www.printech.com works with most ERP systems by integrating CheckPlusCFO component to automate accounts payable processes and issue secure payment via check or ACH. The software integrates seamlessly with ERP system and enhances payment processing operations. One step to process payments from multiple bank accounts in multiple currencies, from multiple locations.
---
Visit Our Sponsors