Previews
Special-Application Punch Tooling
Wednesday, September 14, 2011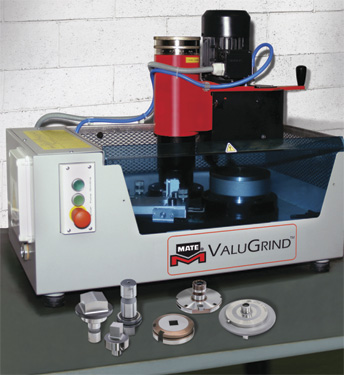 Mate Precision Tooling, Anoka, MN, will exhibit its line of special application tooling, including EasyMark, designed to mark parts for easier identification in downstream operations; EasySnap, which creates shake-and-brake joints for separating parts; and SnapLock, which creates interlocking tabs to lock parts together. Also on display will be the new Mate XMT24A two-piece punches For Euromac XMTE6 Multi Tools. Made of high-speed steel, the punches have hardened pins for precise punch orientation, and have heads of durable 300M steel for toughness and long life. A ¼-in. back taper and polished punch flanks reduce punching friction while eliminating galling and maximizing punch life. Mate's proprietary two-piece punch design allows punch-length adjustment simply by rotating the punch head.
See also: Mate Precision Tooling
Related Enterprise Zones: Tool & Die
---
Reader Comments
There are no comments posted at this time.
Visit Our Sponsors