Welding Machines, Wire Feeders and More
October 2, 2019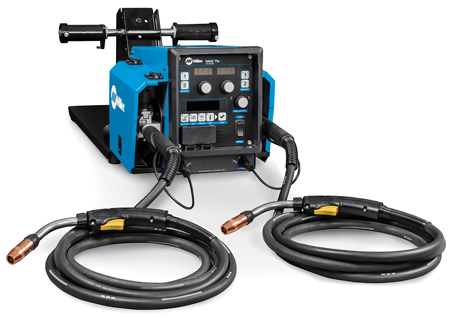 Miller Electric
Booth B19054 and B23054
Miller Electric showcases and demonstrate its Miller welding products, Hobart filler metals, Bernard semiautomatic gas metal arc welding (GMAW) guns and Tregaskiss robotic GMAW guns. Miller solutions at the show include:
Deltaweld System with Intellx feeders, delivering pulsed GMAW capabilities to help reduce welder training time, minimize spatter and rework, and improve weld quality. The Intellx Pro dual wire feeder option provides even greater flexibility.

XMT 350 FieldPro, with polarity reversing, eliminates the need to manually swap polarity, cables or hoses between welding processes such as stick and gas tungsten arc welding.

Multimatic multiprocess welders provide a range of options.
See also: Miller Electric Mfg. Co.
Technologies: Welding and Joining