Weld Systems Integrators Introduces Fast Rise Time MFDC Welding Equipment
February 3, 2021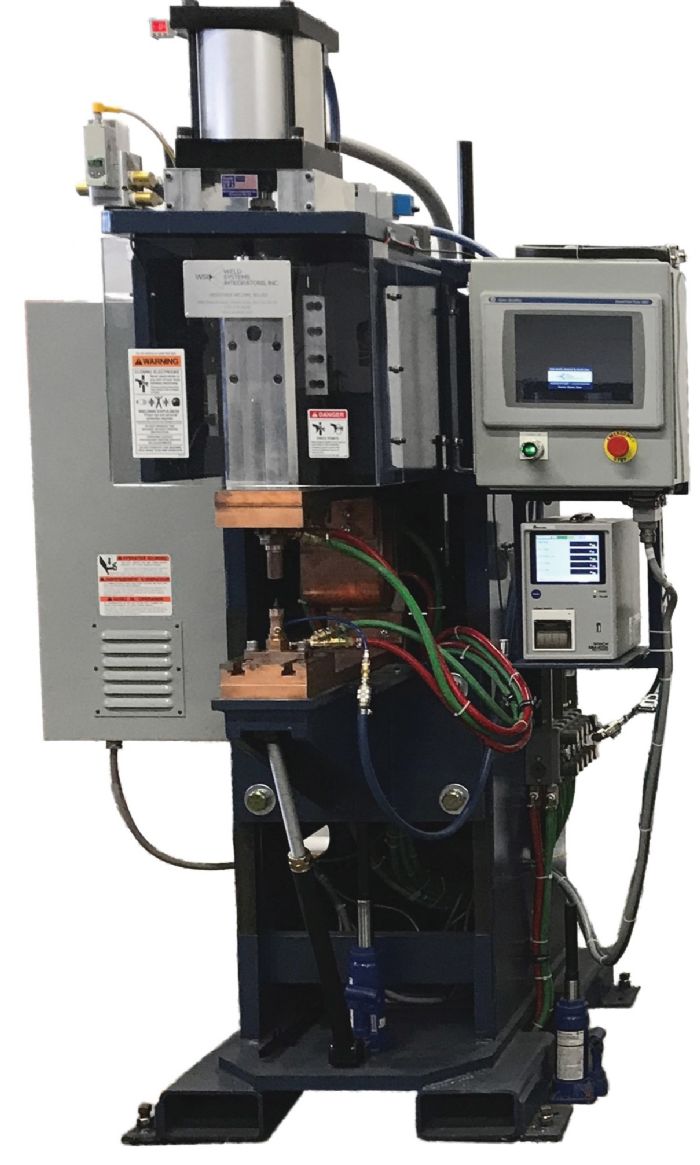 Weld Systems Integrators, Inc. (WSI), Warrensville Heights, OH, a manufacturer of resistance welding (RW) equipment, has introduced a mid-frequency direct-current (MFDC) press-type RW machine. This new addition to the WSI product lineup, which incorporates a fast rise time (FRT) MFDC transformer, proves ideal for welding applications requiring short weld times and high welding current.
FRT-MFDC welders, say WSI officials, promise to reduce lifecycle cost, improve process control for the welding of coated parts, manage weld-nugget formation, minimize the size of the heat-affected zone and minimize primary-power requirements.
Among the applications reportedly well-suited for the FRT-MFDC RW machine: ring projections, weld-through sealers, hot-dipped materials, galvanized steels, hot-stamped boron materials, aluminum alloys, nut and stud welding and high-strength low-alloy steels.
See also: Weld Systems Integrators, Inc.
Technologies: Welding and Joining