Plugs and Receptacles for Welding and More
October 1, 2018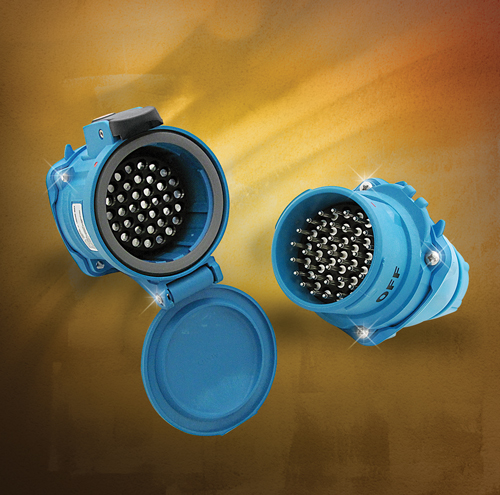 Meltric Corp.
Booth A2501
Meltric will discuss its DSN series of switch-rated plugs and receptacles for welding applications. They are engineered for safety and convenience with such features as push-button circuit disconnection and internal switching chambers, and receptacle safety shutters to ensure that the circuit is disconnected before the plug can be removed, thus eliminating the potential for drawing an arc during disconnection.
The company also will show other multipin plugs and receptacles for power and control applications requiring from 4 to 37 contacts. Models are available from 2 to 20 A and feature spring-loaded, silver-nickel, butt-style contacts. Some are suitable for current interruption, some are HP-rated for multiple motor circuits, and some are available with stainless-steel casings for harsh environments.

See also: Meltric Corp.
Technologies: Welding and Joining