Flexible, Compact Resistance Welding Machine
November 22, 2021
Weld Systems Integrators, Inc. offers the latest addition to its variety of resistance welding machines, the ValuePress. The machine reportedly can be configured for many applications without sacrificing features found on the company's larger-sized machines, and features a lightweight ram for the rapid follow-up required in projection welding. The machine can be configured for AC, AC inverter and mid-frequency direct-current (MFDC) applications.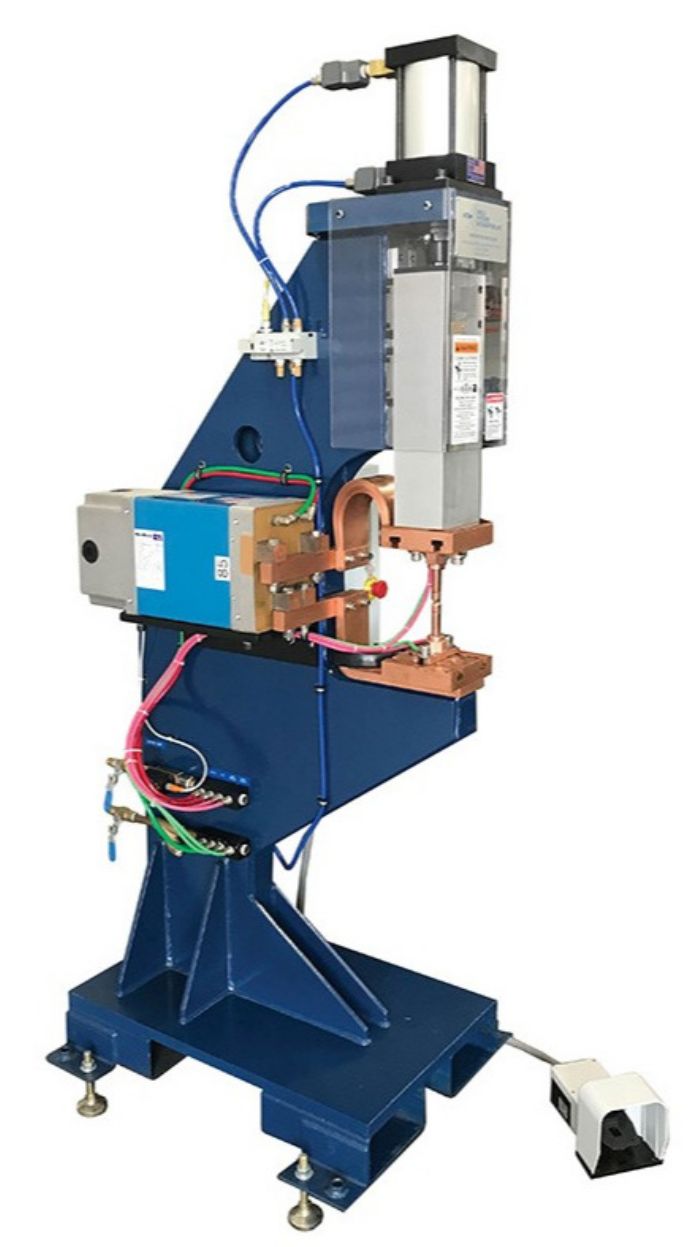 ValuePress features include a ridged frame with minimal deflection, full-sized ram with preloaded linear bearings, solid-copper secondary with no flexible stranded cables, reversible T-slot platens for ease of tool mounting tooling, and silver-plated secondary surfaces for MFDC applications. The machine's open construction eases the additions of nut feeders and other options.
The ValuePress is ideal for nut farms, projection welding, and robotic and limited-floor-space applications.
Technologies: Welding and Joining