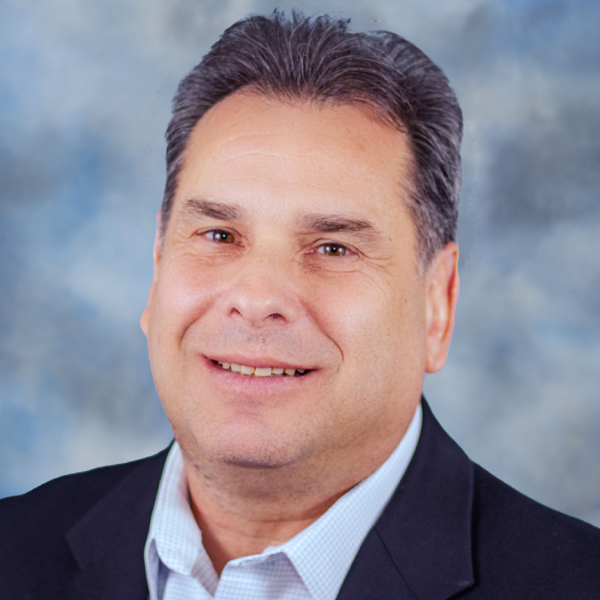 Brad Kuvin
Adaptive Resistance-Welding Control
July 1, 2012
Full-service metal stamper PTM Corp. has been on a "wild ride" the last few years, according to the company's sales and marketing director Mark Cross. Specializing in design assistance, prototyping, four-slide and progressive-die design and build, as well as short- and long-term production, PTM has been on a mission to become a turnkey project manager. Some 70 percent of the firm's business falls under the heading of automotive, the rest for customers in the aerospace, medical and other industries.
Cross explains how the firm's most recent capital investment—an adaptive resistance-spot-welding (RSW) system—fits into its expanding core competency of prototyping and low-volume short-run production:
An operator at the PTM advanced engineering center takes a resistance-welding gun in hand to work his around a fixtured wheel-housing assembly comprising 18 stamped parts, some of which are galvanized. Thanks to adaptive process control, he need not worry about material stackup, the presence of adhesive in the joints or other variables. The control automatically senses resistance during every weld and adjusts the weld schedule accordingly, generating the specified amount of heat to ensure good-quality welds—all 275 of them.

"Many of our customers, particularly in automotive, request that we provide documentation that illustrates all of the steps we take to develop optimal weld schedules during prototype development," Cross says. "The new adaptive control system streamlines the documentation process, by reducing and in some cases eliminating the need to develop and track new weld schedules for every combination of workpiece material and joint thickness. That, in turn, dramatically reduces the amount of documentation we need to develop, and the time spent on maintaining weld schedules. In the end we realize a sizable savings in labor, which we can pass along directly to our customers."

The adaptive weld-control system Cross speaks of is the MFDC 560, supplied by Aro Welding Technologies Group, a French company with U.S. headquarters in Chesterfield Township, MI. PTM added the Aro system to its newly formed advanced engineering center in mid-2011. The center, born in 2009, focuses on prototype and short-run production and occupies a 30,000-sq.-ft. facility in Frazier, MI. It's soon moving to a new 57,000-sq.-ft. facility under construction on PTM's 72-acre main campus in Fairhaven, MI—also home to the firm's 125,000-sq.-ft. main production plant. The new prototype/ small-lot production facility, due to open in mid-2013, will house five- and three-axis laser cutting and welding machines, a handful of stamping presses, coordinate-measuring machines, six manually operated resistance-welding guns and a few pedestal RSW machines.

On the Docket: 82,500 Spot Welds

Manufacturing engineer Chris Gastmeier led PTM on its mission to take its RSW capabilities to the next level. The impetus for the investment: a new wheel-housing assembly program directed to the company early in 2011 from a large automotive-OEM customer. The program, which kicked off last October, required PTM to assemble 300 prototype wheel housings—150 each of left- and right-hand assemblies. Each comprised 18 stamped components assembled via 275 spot welds—300 assemblies, 275 welds each, amounts to 82,500 welds. Some welds join two sheets, others join three sheets; some joints contain adhesive and a few of the parts are of galvanized sheet. Material thickness ranges from 0.023 to 0.085 in.