2D Tube-Bending Machine
October 1, 2018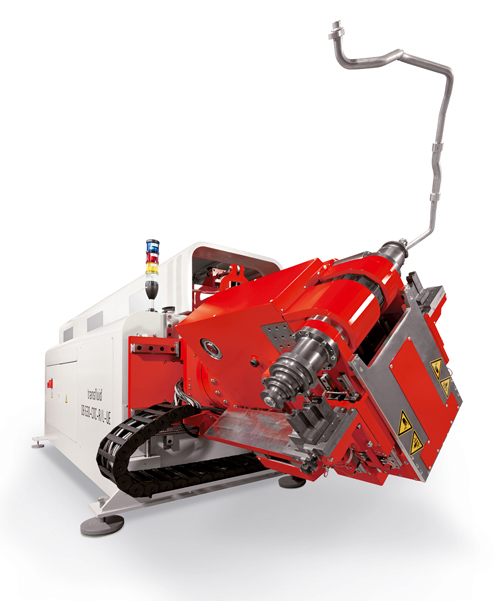 Transfluid Maschinenbau GmbH
Booth C10236
Transfluid will present its T-bend DB 630 CNC R/L VE right-hand/left-hand bending machine with turning head for tubes to diameters of 30 mm. The 2D tube-bending system allows economically efficient right-hand and left-hand turning.
Especially when machining small-diameter tubes, the capability to change bending direction quickly ensures a critical time advantage, according to company officials. All axes of this special bending system are electrically driven with servo technology. Each bending head comes standard with two tool levels.
Flexibility is highly critical in cases in which right-hand and left-hand tube bending is required for especially complex geometries, company officials say, noting that this adaptable bending solution provides for new options to achieve such flexibility, even if structural issues inhibit options due to space restrictions. The company offers an automated option where simple magazines feed components, and the system loads from a transport container, such as a wire box. Tubes also can be machined in pairs, even if their geometries differ.

See also: Transfluid Maschinenbau GmbH
Technologies: Welding and Joining