Helmet and Respirator for Welding and Grinding
July 24, 2020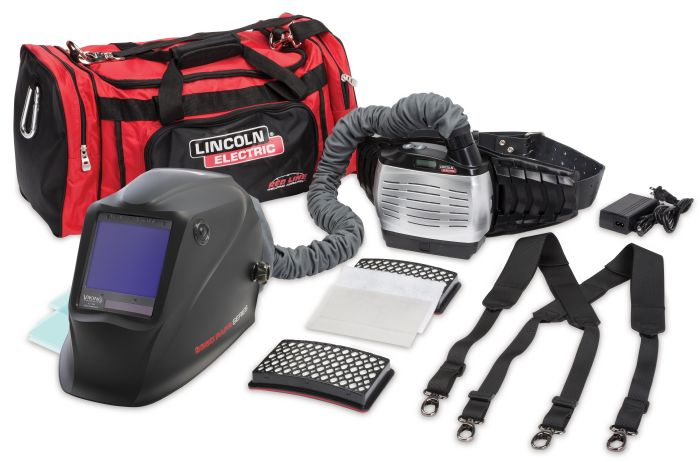 Lincoln Electric has introduced the Viking 3350 XG PAPR (powered air-purifying respirator) helmet, with exterior grind control. The helmet provides ideal respiratory performance, versatility and optic quality, according to company officials.
It features a low-profile external button to switch between weld and grind mode, a smart blower system, and an extra-large 12.5-sq.-in. auto-darkening lens using Lincoln Electric's 4C lens technology. The lens offers 1/1/1/1 optical clarity, extreme color accuracy, light weight and an even shade from any angle, which increases operator comfort during long hours of welding.

The helmet also features a patented airflow design, where the air duct integrates with the top of the headgear and features two air flow baffles, which the user can adjust to change the direction and distribution of the set air flow. This feature maximizes operator comfort and helps prevent eye dryness.

The system's battery life enables operators to work a full shift without interruption, thus improving efficiency. Lincoln Electric also offers an extended battery that provides operation for as long as 16 hr.
See also: Lincoln Electric Co.
Technologies: Welding and Joining