New Diode Lasers Ideal for Welding
June 1, 2013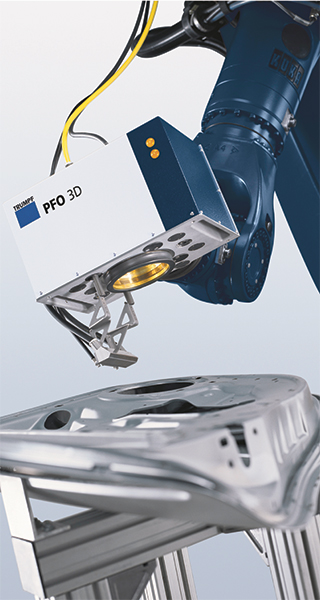 Trumpf Inc., Farmington, CT, has introduced the next generation of TruDiode lasers complete with the latest developments in diode-module technology. The lasers are more powerful and efficient yet smaller than previous TruDiode lasers, say company officials, and prove ideal for thin-gauge sheetmetal welding.
The two newest additions to the Trumpf diode-laser product line are the TruDiode 151 150-W fiber-coupled laser and the TruDiode 301 300-W model. Wavelength ranges from 920 to 970 nm with continuous-wave (CW) or modulated CW to 3 kHz. Both lasers feature a 150-μm core diameter, but are available with core diameters to 600 μm. The two-output external beam switch with a single safety circuit also is an option. And, customers may choose between a 19-in. rack-mount style or a 19-in. rack cabinet with central power distribution and self-contained chiller.
TruDiode lasers include an integrated TruControl 1000, which offers a simple yet extensive operator interface to control power level, pulse shape, the dual-channel E-stop circuit and more.
Trumpf: 860/255-6000; www.us.trumpf.com
See also: TRUMPF Inc.
Technologies: Welding and Joining