CAD-to-Robot Software Enables Autonomous Welding
September 15, 2022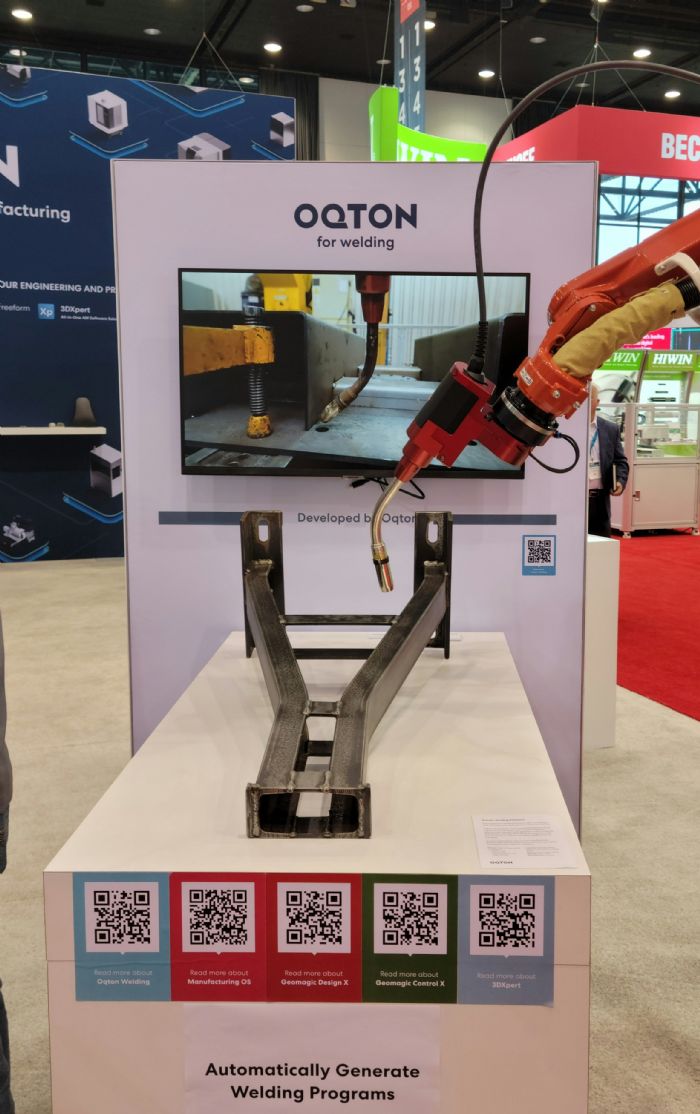 At IMTS 2022, Oqton showcased Oqton for Welding software that generates welding-robot programs directly from CAD models, reportedly within minutes. The software generates collision-free robot motions, suggests optimal welding parameters and monitors weld quality online. This capability makes even batch-size-one economically viable, according to Oqton officials, while addressing the ongoing shortage of qualified welders through the use of simplified robotic welding. And, the software is brand-agnostic, enabling use on a variety of welding robots and cobots.
The simple intuitive user interface (UI) allows users to upload CAD models, let the software do the work and download the robot program to begin welding. Adjustments can be made using the UI. To compensate for geometric deviations and mounting errors, Oqton automatically generates tactile sense motions and supports different seam-tracking technologies. Once the robot begins welding, Oqton IoT monitors the process quality online. Real-time alerts and reports for manual inspection or rework can be generated automatically.
Oqton for Welding leverages machine learning and artificial intelligence to suggest automatically the optimal welding parameters. And, it is trained to capture insights on your specific applications and welding processes, learning and improving over time to suggest the optimal process parameters for each specific weld.
See also: Oqton
Technologies: Welding and Joining