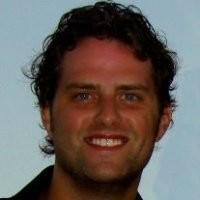 Doug Smith
When It Comes to GMAW, Why Ask Why?
May 1, 2018
What started out as an interview with a trio of Esab engineers for a technical article, recently turned into a thought-provoking discussion. The topic: pulsed gas-metal-arc welding (GMAW). The group agreed that pulsed GMAW provides fabricators using aluminum, stainless steel and heat-sensitive alloys with more control options than short-circuit and spray-transfer processes. However, when asked, "What about using pulsed GMAW for welding thinner sections of mild-carbon steel?" the conversation changed.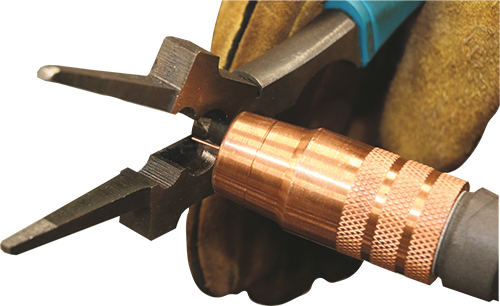 Ever wonder why whelpers are 1⁄2 in. thick? It's to help cut the wire to a length that promotes good arc starts.
"Why would you want to use pulsed GMAW in the first place? Why was pulsed GMAW even developed?" asked Jay Ginder, senior application engineer, who was reminded that it reduces filler-metal costs by enabling use of the next-larger wire and use of one wire diameter for different workpiece thicknesses.
"I can see a high-volume manufacturer doing that," volunteered Jeff Lipko, development engineer, "but why else should a shop invest in the type of equipment necessary to switch from short-circuit to pulsed GMAW?" He then answered his own question: "Well, it does allow fabricators to weld out-of-position."