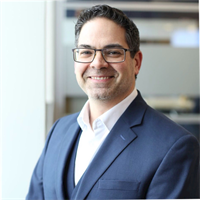 Mike Pantaleano
What's Your Steady State?
November 1, 2018
If you ask an average welding- or fabricating-facility owner or manager to estimate the percentage of time their operators spend welding, they typically guess 30 percent or more. However, boots-on-the-ground observations by Esab's value-added engineering team members reveal an average of middle to high teens for the best semiautomatic gas-metal-arc welding (GMAW) and cored-wire welding operations. Without knowing the actual cost of welding (or cutting), these owners and managers could shortchange themselves when estimating jobs. Their productivity increases result from instinct rather than data. Other than "a lot," they're likely unaware of actual costs related to documentation and traceability as well.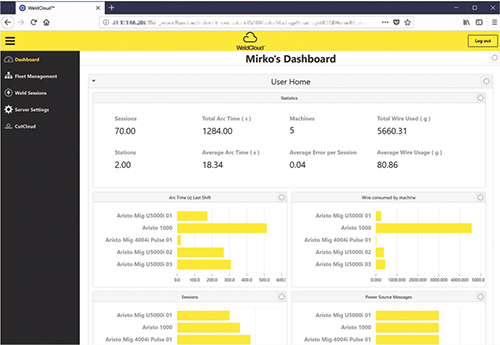 Esab WeldCloud dashboards provide high-level overviews, allowing managers to assess the health of their welding systems at a glance.
The bottom line is that you can't improve what you can't measure, and the welding and fabrication industry is in the earliest stages of online data management. However, the rate of adoption should begin to accelerate as deploying an IIoT solution becomes simpler and easier, allowing fabricators to drive continuous improvement in three major areas: asset and productivity management; traceability and documentation; and quality.
Easier Deployment
Most companies that should use an IIoT solution don't, largely because they fear costs and complexity. While a modest-sized job shop may not have the IT resources of a large manufacturer, no longer is that a barrier for several reasons:
Greater availability of digital welding and cutting systems are available with optional communications modules (IIoT boxes).

Universal connection modules can capture and communicate arc-on/off time and voltage and amperage data for companies with older analog equipment, and from virtually any power source with a positive and negative terminal.

Cloud-based solutions such as Microsoft Azure simplify deployment. The IIoT box connects to a router (either wirelessly or by Ethernet cable), and the router sends information to the cloud, eliminating the need for a costly on-premise server.

Federated or hybrid solutions, where on-premise servers aggregate data locally and then send data to the cloud in a single stream, can be used by companies with larger fleets. All transmissions use secured protocols, and data is password protected.

Data dashboards, accessed from an internet-enabled device, are user-friendly. Clicking on a button generates high-level information such as arc-on time, number of weld sessions, errors and wire consumption. Clicking on a part number enables drilling down to find out who touched the part and when, and does so without the need to manually manipulate or extract data.