Diesel-Engine-Driven Welding Machine/Generator
December 14, 2021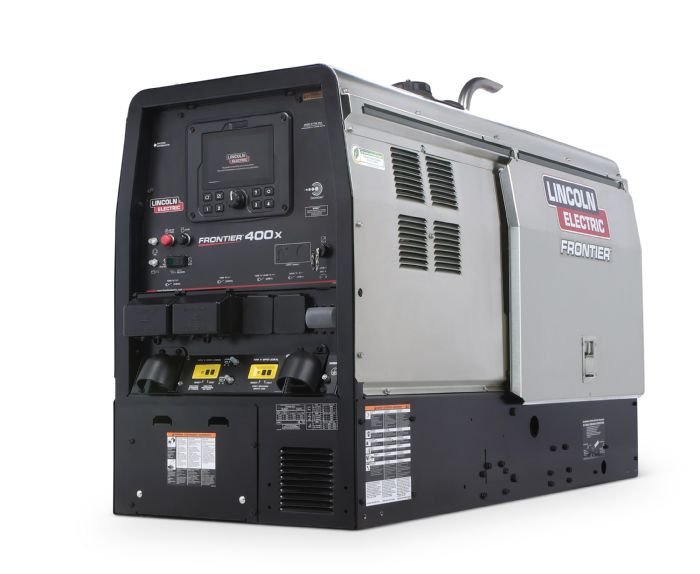 Lincoln Electric's new Frontier 400X diesel-engine-driven welding machine/generator features a compact and rugged design, making it ideal on the jobsite, according to company officials.
Powered by a 24.7-hp turbocharged Perkins diesel engine, the Frontier 400X delivers all-day power with 400 A of welding output to handle high-amperage applications, and 11 Kw of 1/3-phase auxiliary power to run tools on the jobsite. The machine's digital user interface enables simple machine control and allows for weld-mode memories, maintenance reminders, productivity metrics and optional PIN authorization.
And, the Frontier 400X features optimized weld modes designed to tackle a variety of welding applications. It features operator-focused technology, such as Lincoln Electric's CrossLinc, which enables at-the-arc welding control while reducing cable clutter on the job site, along with Auto-Stop/Start technology to help reduce excessive idling and engine wear while increasing fuel savings.
See also: Lincoln Electric Co.
Technologies: Welding and Joining